It is 6 am and Tapan is ready with his Safari Jeep to take you for an exciting tour to 'Kakoijana' to experience exciting rendezvous with the fable Golden Langurs. Golden Langurs or Trachypithecus geei as they are also called are among the 25 most endangered primates of the World. Luckily these priced animals have found a safe home for themselves at Kakoijana; a place contiguous to the famous Manas National Park.
After almost two hours of drive you reach "Kakoijana". Pay a small entry fees of Rs 20/- and move inside the area filled with tall bamboo trees along with a local guide which is mandatory. No sooner you walk into this place with your camera ready to shoot, you, almost immediately spot a beautiful black face, golden coated Langur with dark rust color hair on its chest and flank walk on a Bamboo tree close by. No sooner he moves on, your delight is ratcheted on noticing few others follow him thus creating an interesting spectacle.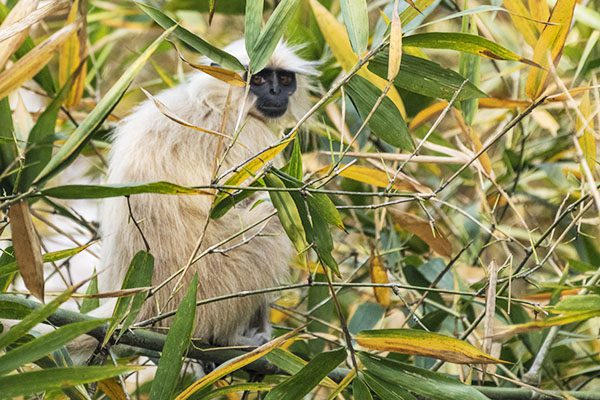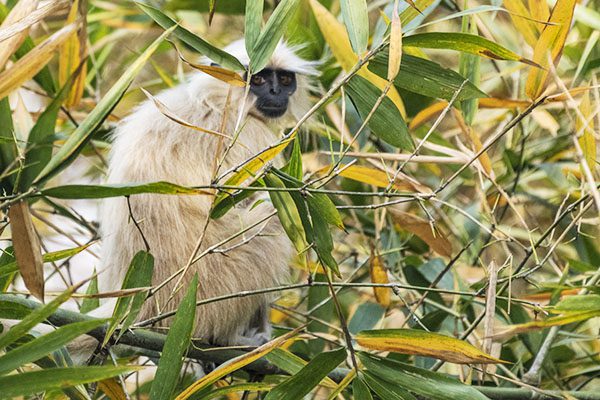 Within moments there are about twenty to twenty-five them seen springing from branch to branch with amazing alacrity. You follow each one of them assiduously as they leap perfectly from one branch to another using their exceptionally long and seemingly strong tails. It is purportedly their breakfast time and they halt only on finding their choicest food comprising of leaves, seeds, buds or flowers.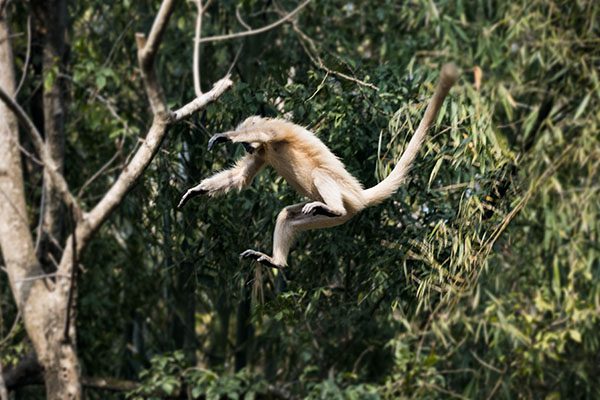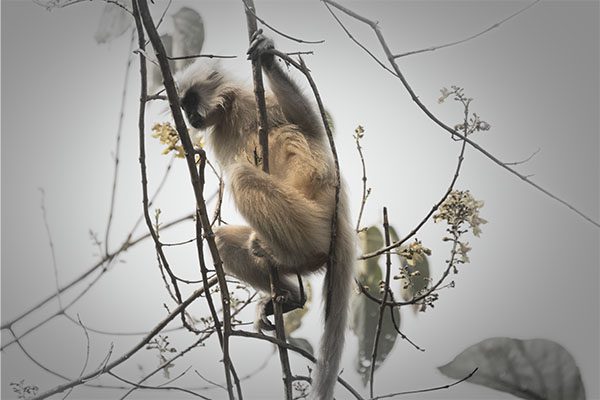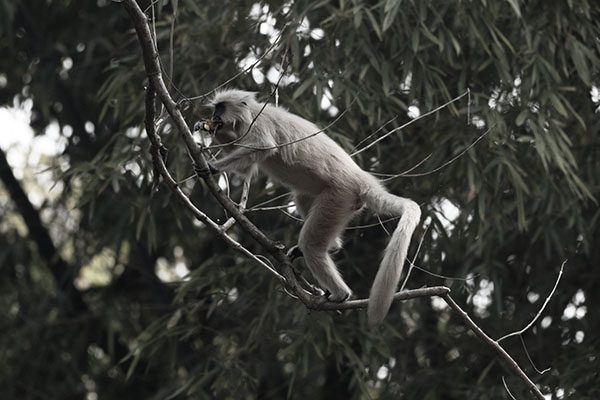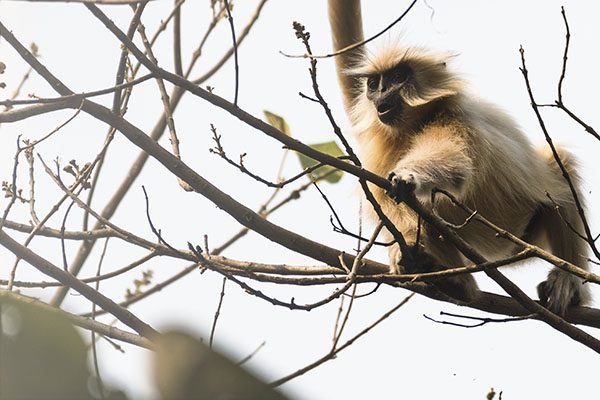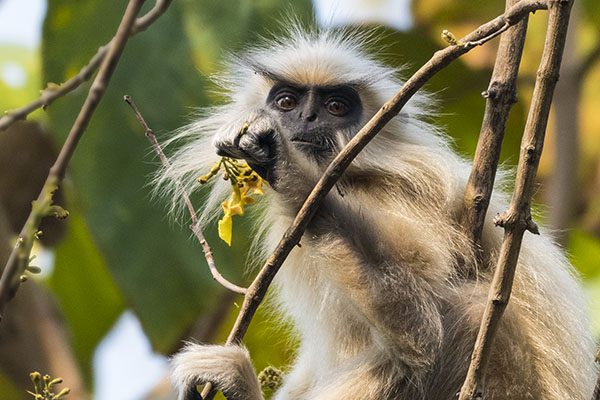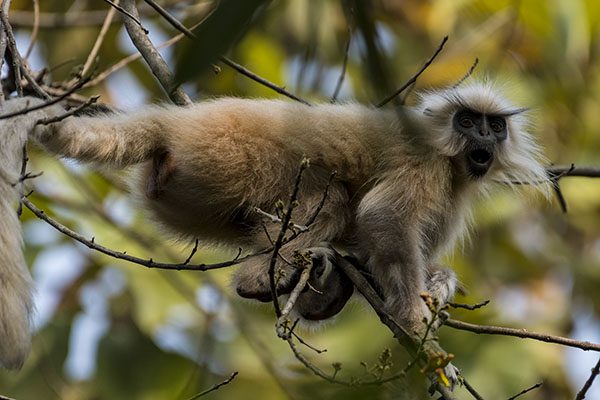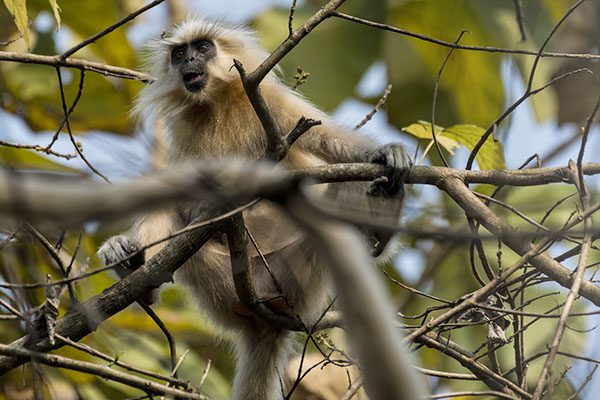 You wait to get their best poses and they willingly oblige. Two hours pass in no time as you continue remain captivated capturing their amusing movements in your camera.
After these herbivorous monkeys move deeper into the forest, you too pack and prepare to leave with a ton of their pictures for posterity.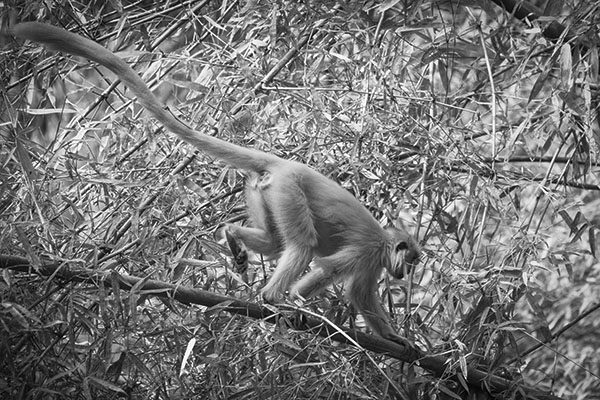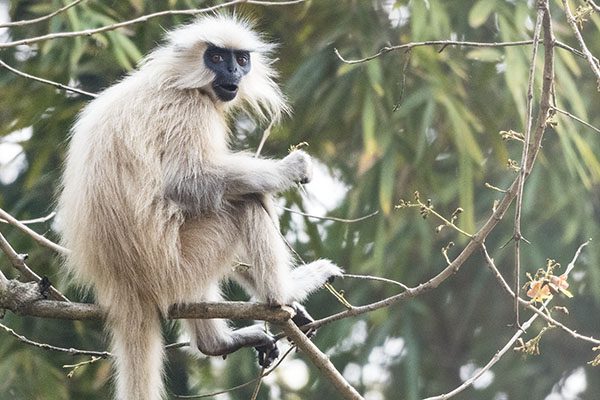 Back at the resort, as you prepare to take a short nap in your cottage post lunch you notice a beautiful bird sucking honey from a tree just outside your cottage. With uncanny energy you pick your camera and position yourself outside the cottage in anticipation to capture image of this and any other beautiful bird that may come around. And honestly, you are not disappointed.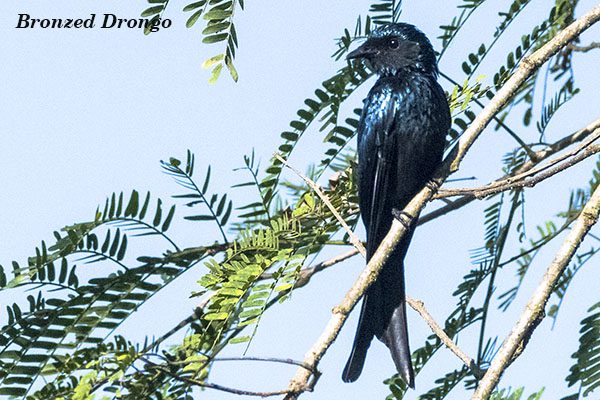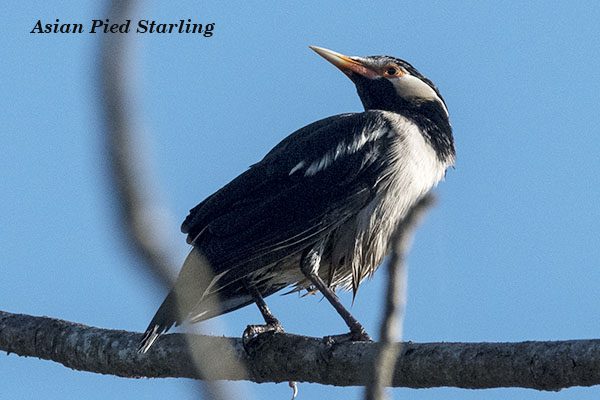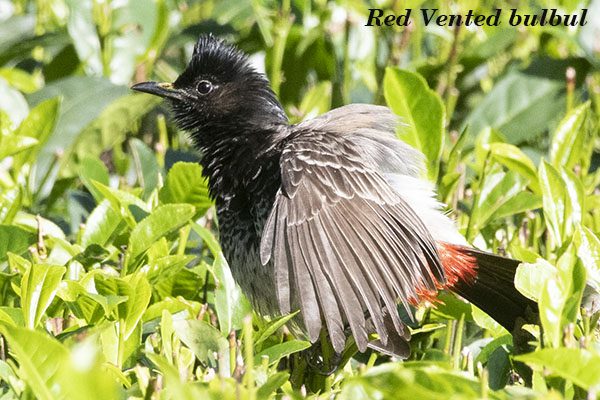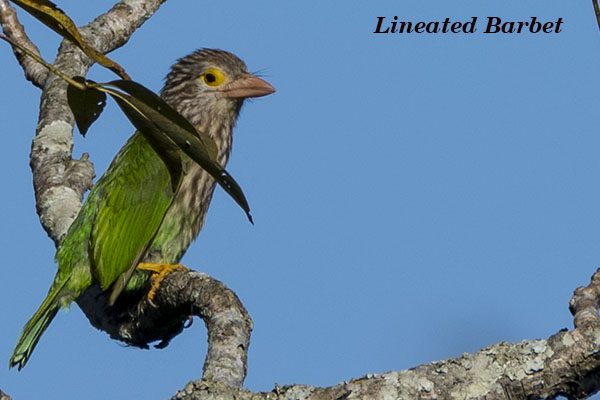 Manas National Park
It is 3.00 pm and time to commence the half day Safari into Manas National Park. A few meters inside the park, you are stunned seeing an attractive Peacock to your right dancing with its long feathers beautifully spread, plausibly endeavoring to attract a willing mate. You halt for a while to enjoy the act and capture some pictures.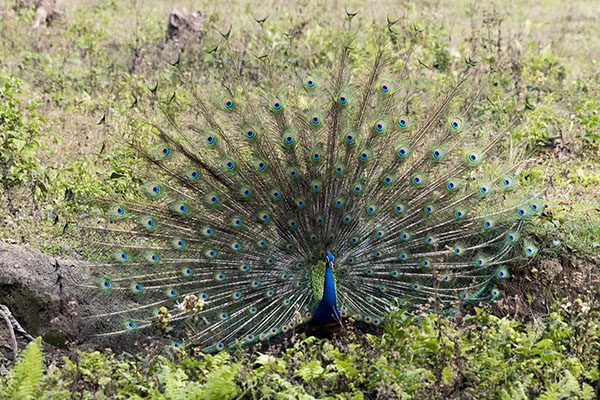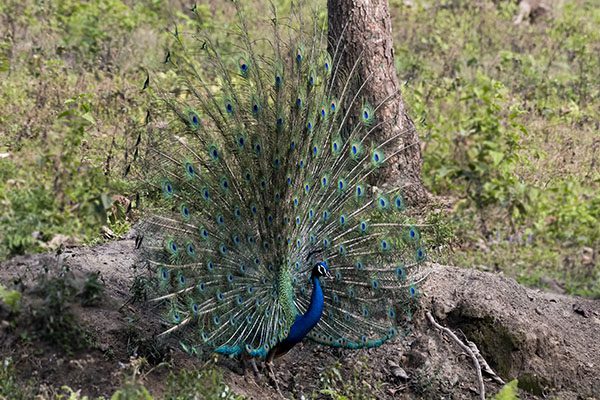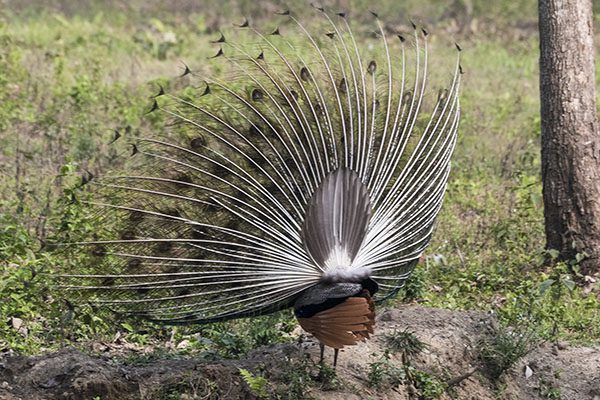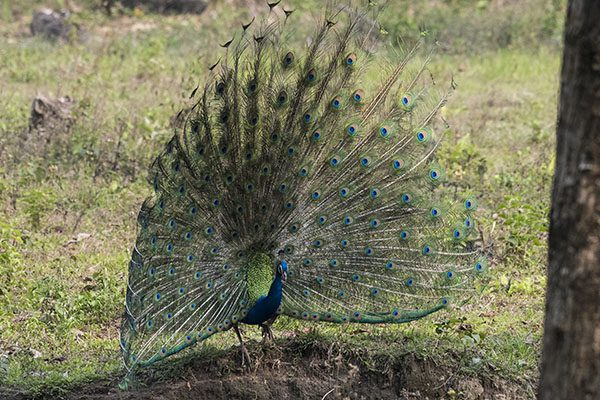 A Little further, you come across an interesting orange-bellied, black body Himalayan Squirrel with a long fluffy black tail perched up on one of the huge tree branch steadily observe you as you pass below it.
Then there is a barking deer and tons of incredibly beautiful birds along with Crested Serpent Eagle adorning distinct plumage's enough to fascinate any nature/bird lover. You try your best to click as many of them in your camera.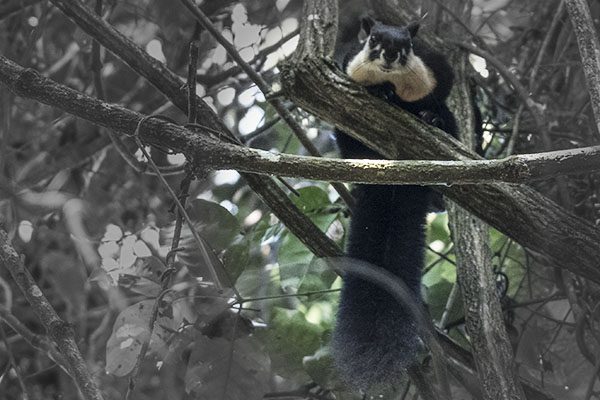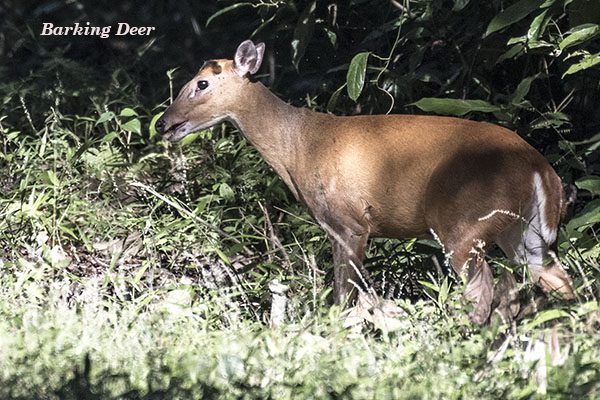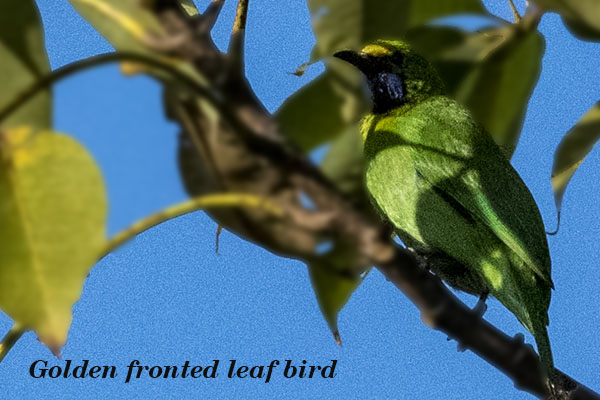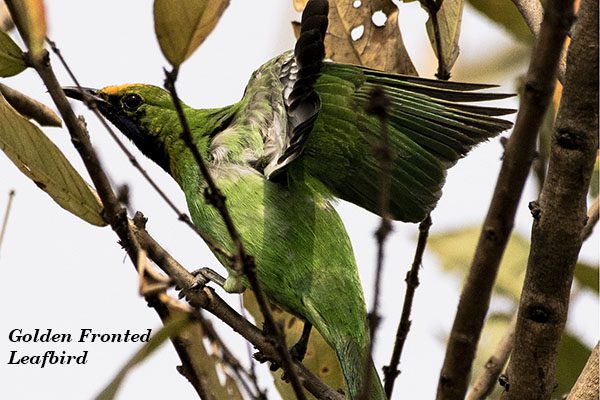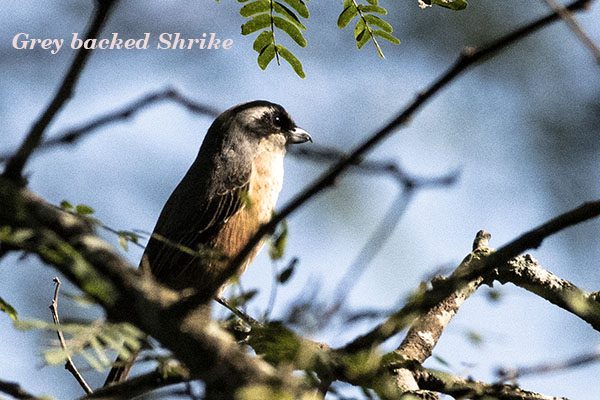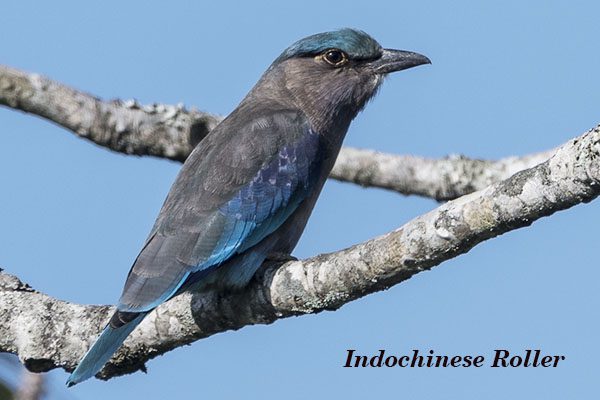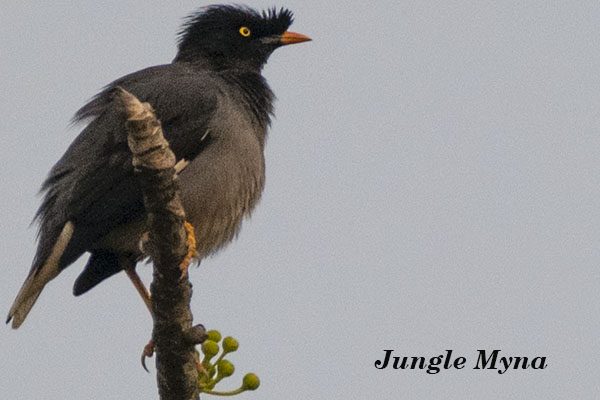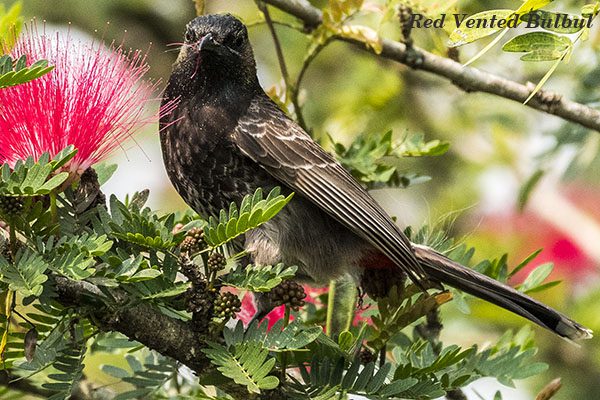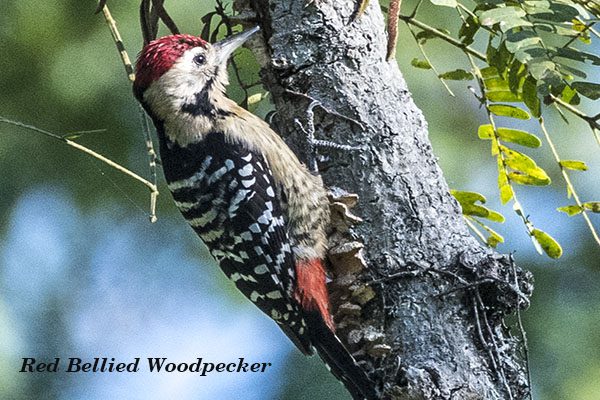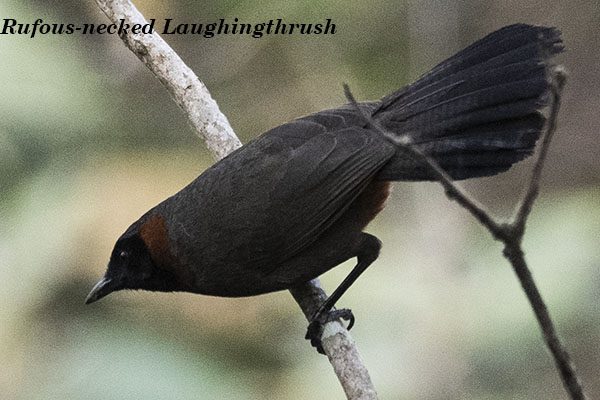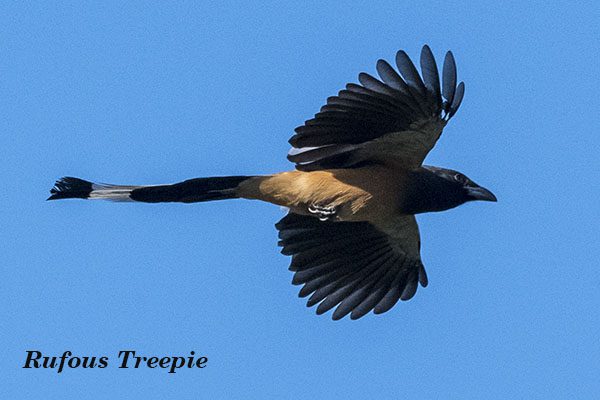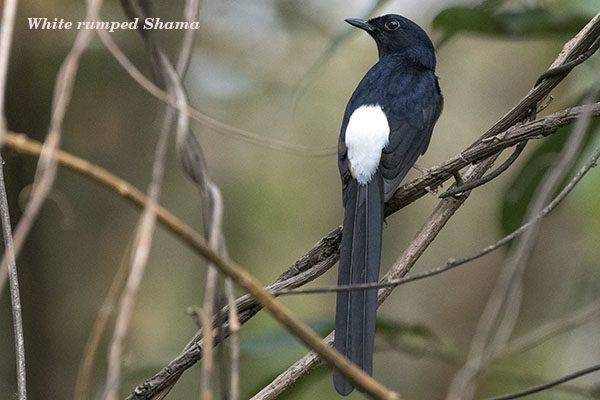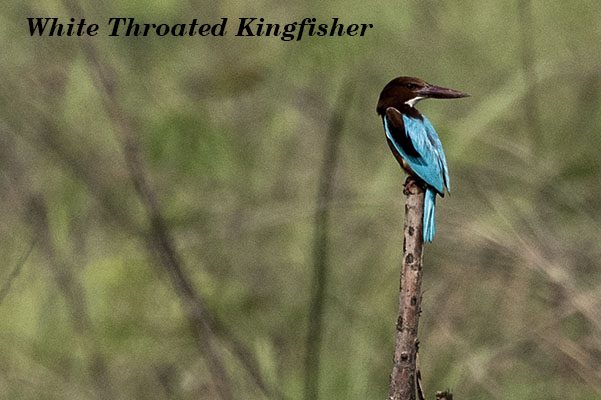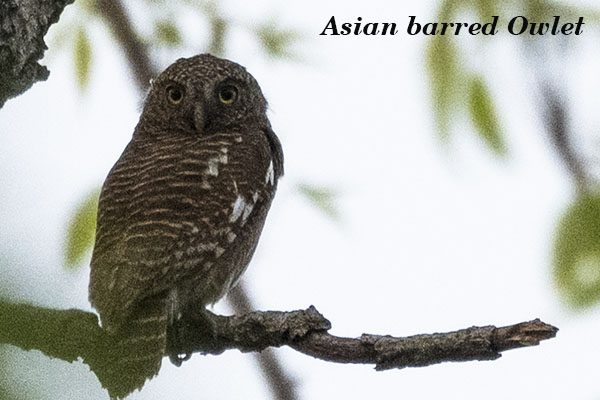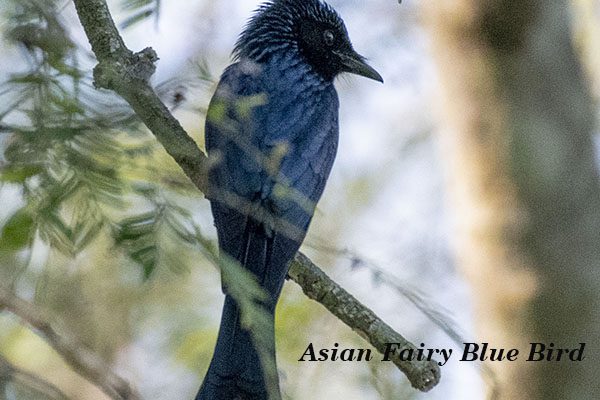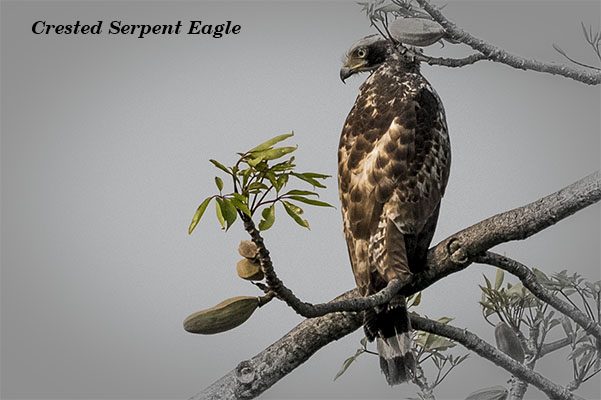 Families of massively built forest Buffalos with un-mistakable long horns are seen busy grazing at a distance even as pair of colorful Khaleez Peasants (Male & Female) nonchalantly crosses your path.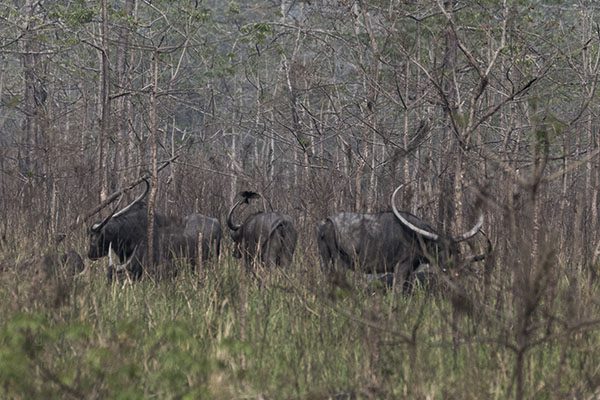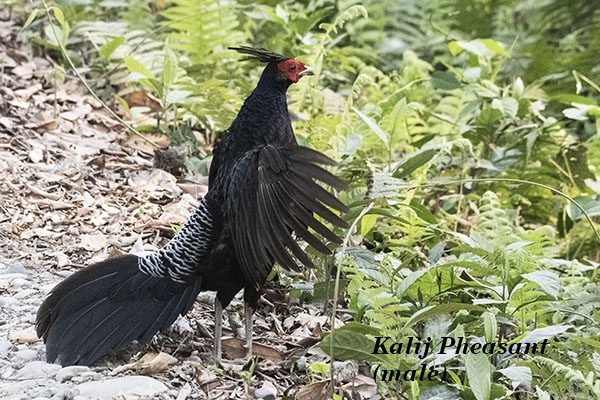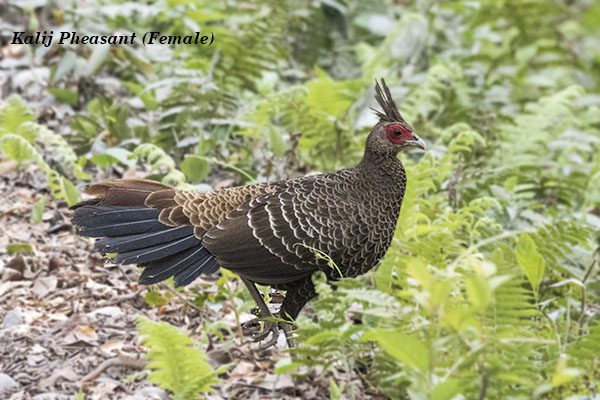 Herd of Elephants along with few calves can now be seen scattered all around albeit at a distance. Tuskers among this herd however tend to capture more of your attention.To get a better perspective of this impressive heard, you climb up a Forest Camp nearby.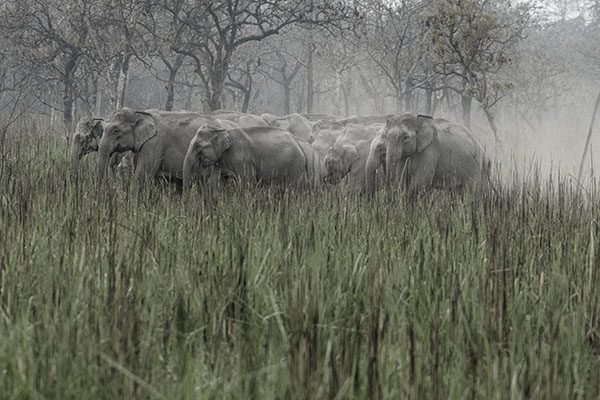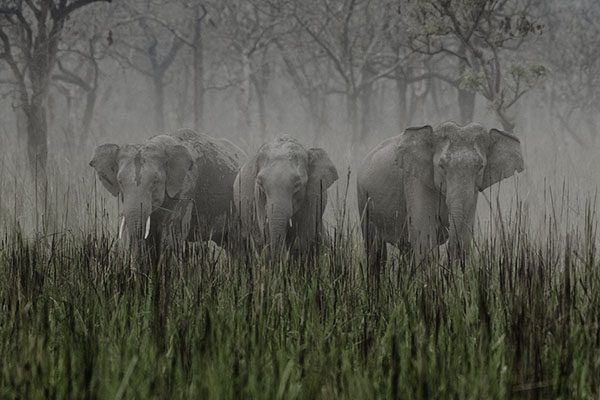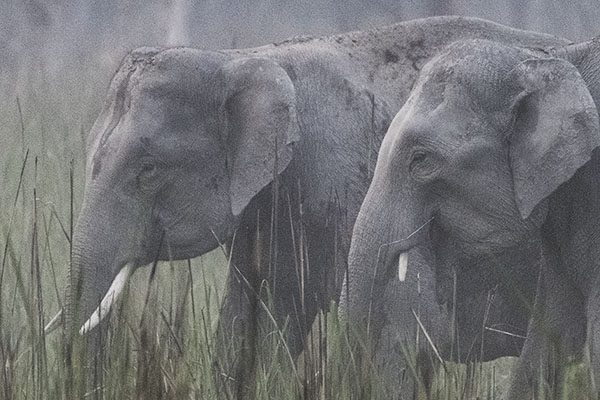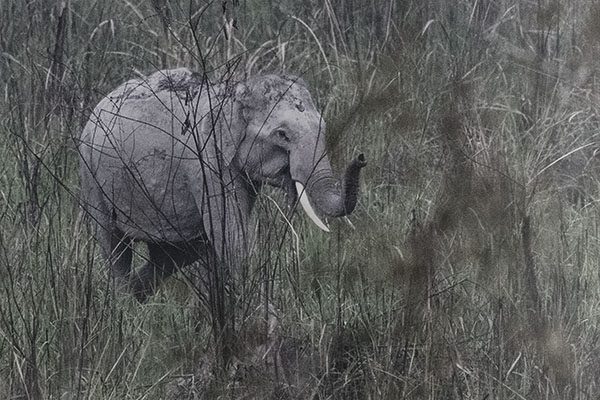 Evening
'Bhulai Banaya', the caretaker of this camp displays hospitality by preparing hot cup of Tea as you keep yourself busy taking pictures of these amazing pachyderms. After a short but interesting discourse with 'Bhulai Banaya' and his co-dwellers, you request for their picture and leave.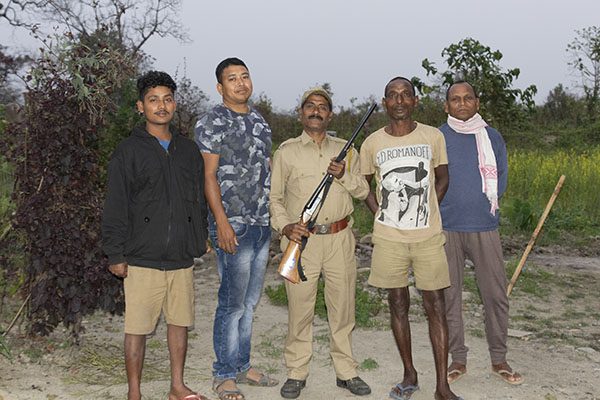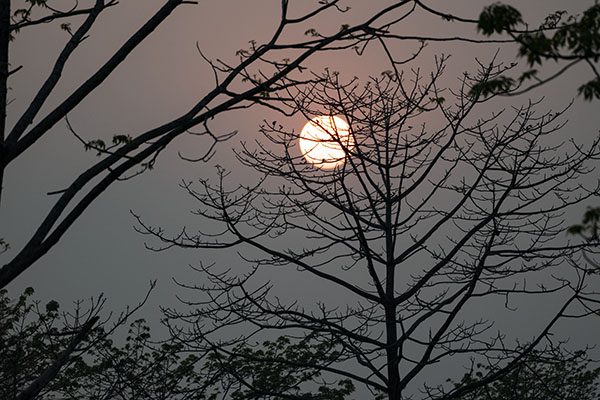 Ganesha
The Sun has just set and as you are on your way to back; Ah !! There is a single Elephant with an unmistakable single Tusk grazing near-by. Tapan notices and draws your attention towards him and nearly screams – "This is Ganesh". Excited as one could be, you endeavor to take as many pictures as you can of this rare phenomenon despite fighting challenging light that gets dimmer with every passing second. Reducing the shutter speed of your camera is the only option you have to get relative clearer image of this supposedly revered "Ganesh", and you prudently put it to practice.