Following an unforgettable 11 day voyage from Vancouver to Seward with Seabourn Cruise followed by a exciting 4 day stay at Alaska where you visit the famous Denali National Park, you fly back to Vancouver from Anchorage via Seattle. (Incidentally, as I write this blog a devastating earthquake measuring 7 on the Ritcher Scale with epicenter close to Anchorage is reported struck here).
Waiting limousine at the Airport, arranged by the tour operator, takes you to your hotel at Downtown Vancouver. Amusingly this plush area with a population of over 90,000 has just one single Gas Station. Other Gas stations have presumably been converted into real estates over the past decade.
Soon after you check-in – Manjeet, my smart nephew and a Canadian citizen comes to take me to his residence located south of Fraser River, a part of Vancouver metropolitan area called 'Surrey'.
Amidst close relatives, drinks and dinner was spiced with nostalgia taking you back to the cherished childhood memories. After riveting four hours of conversation on politics, jokes and laughter it was time now to return. On request, they permit you to experience the joy of travelling by the local Metro Rail back to the hotel.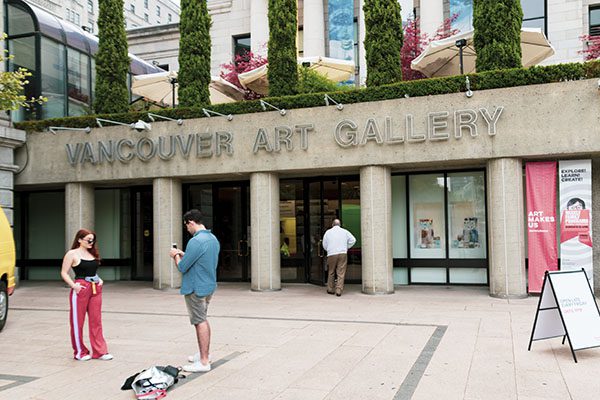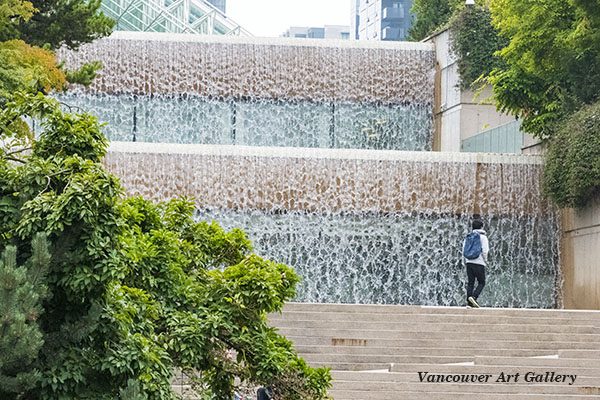 Vancouver Art Gallery
Next morning post breakfast at a café on Robson Street, you visit the fabled Vancouver Art Gallery; reputed to be the largest Gallery in western Canada. Incidentally you could see the Gallery's neoclassical style structure just across the street. Not being a great aficionado of Art Galleries, you spend most time clicking pictures and moving around visiting the Gift Shop/Gallery Store.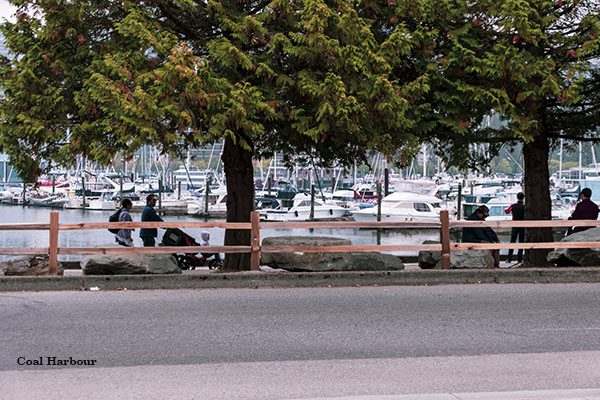 Stanley Park
Next on your list is the visit to – "Stanley Park", another iconic landmark of Vancouver.
With your Camera by your side, you hire a taxi and reach Stanley Park through Georgia Street Gate. As you alight at the visitor's centre, on the opposite you see the Coal Harbour. On your left is the pleasant sight of three impressive old-fashioned horse-drawn carriages. One of them is seemingly full of passengers and is ready to depart.
From the kiosk you buy two tickets, one for an hour's cart ride over this huge 1000 acres spread and the other for entry into the epic aquarium within Stanley Park.
Occupying the vantage front seat of the 26 seater cart pulled by two impressive Belgian horses, you are strategically positioned to take the best shots along the way.
The Coach-Lady besides you holds the reins of seemingly obedient horses and doubles-up as a guide informing along the way various aspects related to this park over the mike.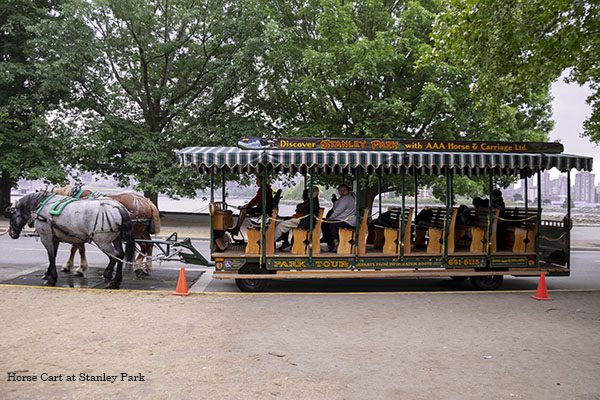 Once on the move, the Cart slowly passes through 'Vancouver's Harbour', 'Lions Gate Bridge', a 'Coastal Red Cedar Forest' with a stop at the 'Totem Poles' and from there from in-front of the 'Statue of Girl in a Wet Suit' and finally through the 'Rose Garden'.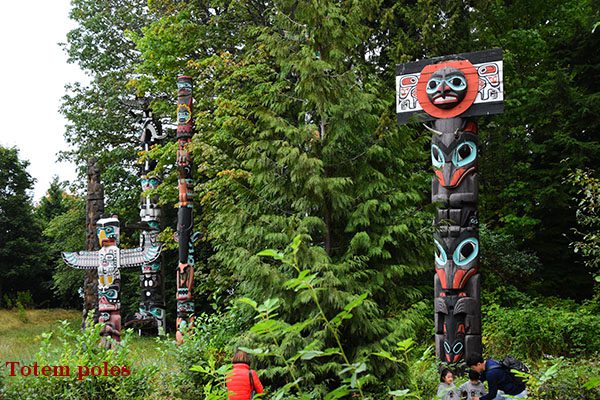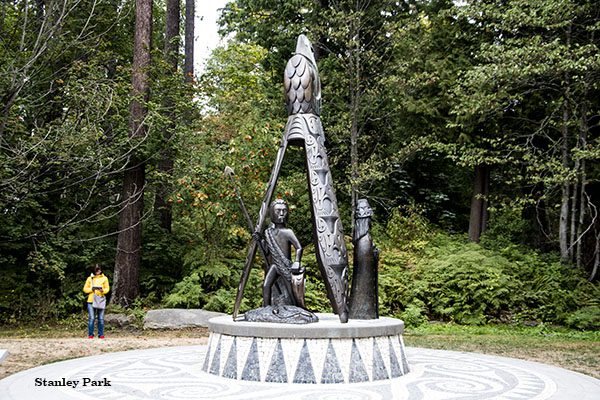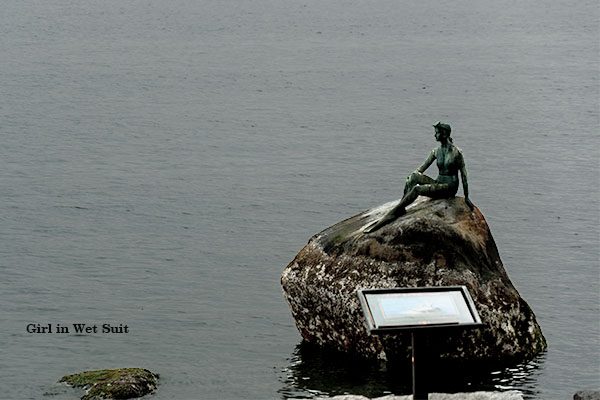 Vancouver Aquarium
Next is the visit to Vancouver's splashiest attraction, its famous Aquarium, tucked a little away in the Park. Five minute walking distance from visitor's center you reach this aquarium and find the place replete with abundant marine Wild-life. It is also credited of being a marine research, conservation and marine animal rehabilitation centre.
As you enter, you are astonished looking at the lovely ocean creatures, exotic animals and beautiful birds, most of them the natives of legendary Amazon forest.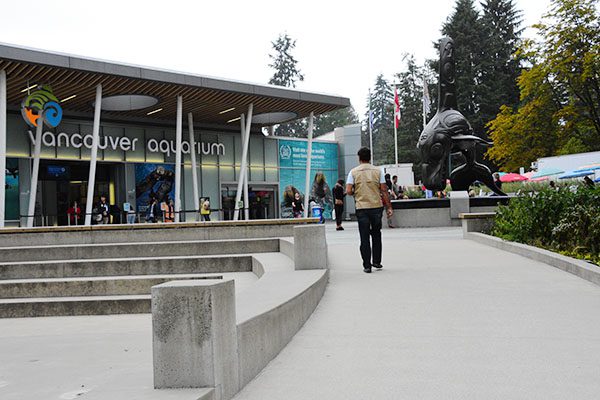 First to welcome you is an impressive 'Hyacinth Macaw', a colorful bird with a massive beak, considered to be a large parrot.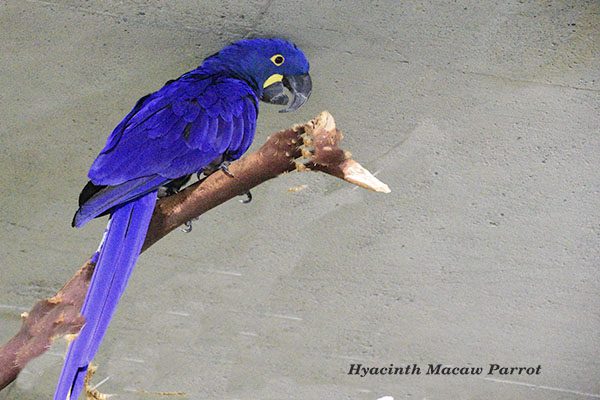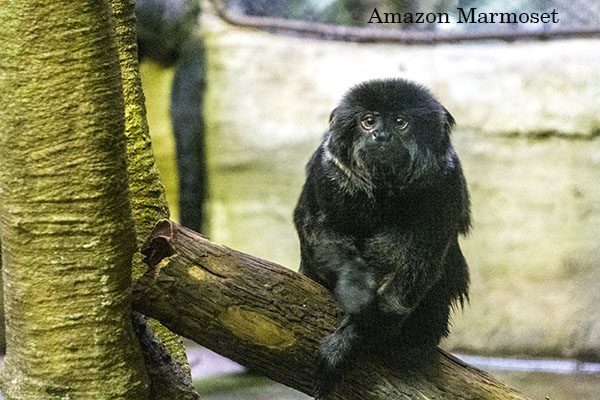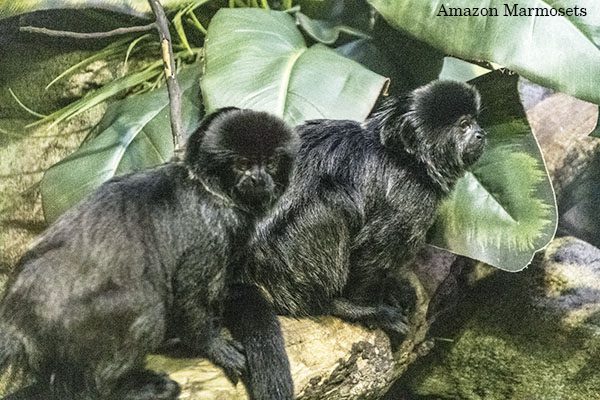 Moving forward from near a glass enclosure you come across cute black tiny 'Marmosets', (tree living monkeys), hopping incessantly from one place to another. Then there are two huge 'Emerald Tree Boas' as well as an 'Anaconda' in other enclosures. Incredibly attractive Jelly fishes (Mastiquias Paupa) and Australian Spotted Jelly Fish (Phyllorhiza Punctata) with their long tentacles floating behind them make their rhythmic movements inexplicably mesmerizing.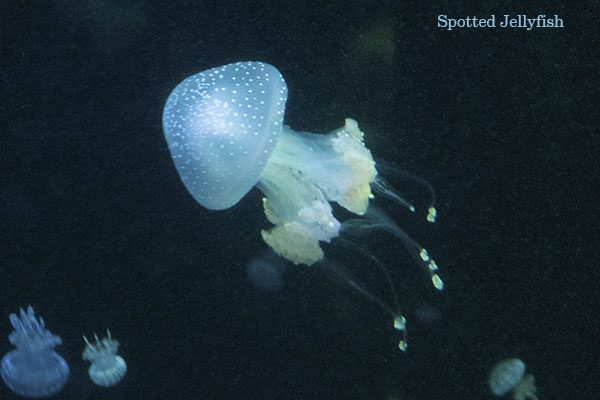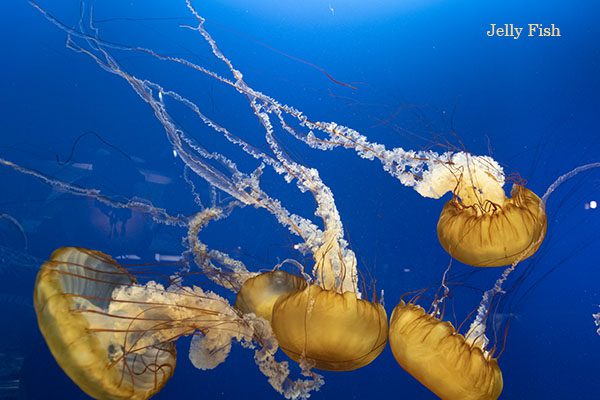 Walking along the corridor, you see some amazing Sting Rays like 'Xingu River Ray', then 'Red Footed Tortoise', 'Long-spine Porcupine Fish', 'Red Lion Fish', 'Zebra Shark', 'Sea Otters', 'Steller's Sea Lions', 'Harbour Seals', numerous varieties of 'frogs' and much more.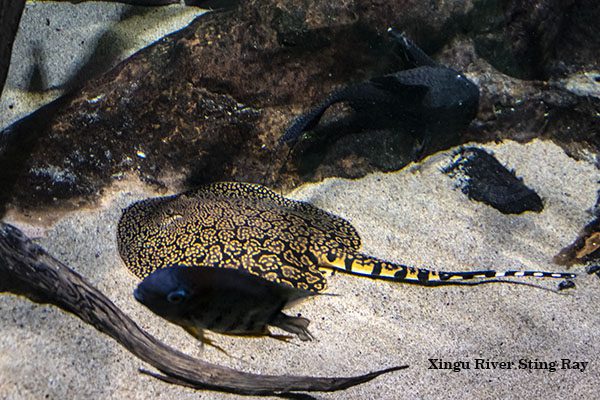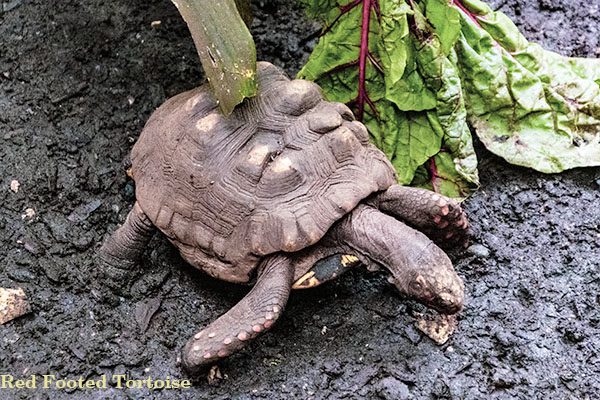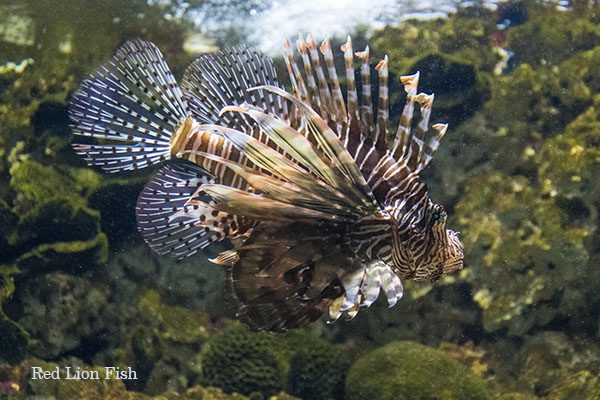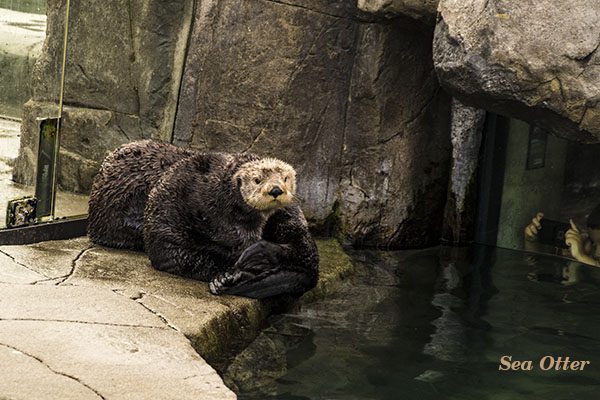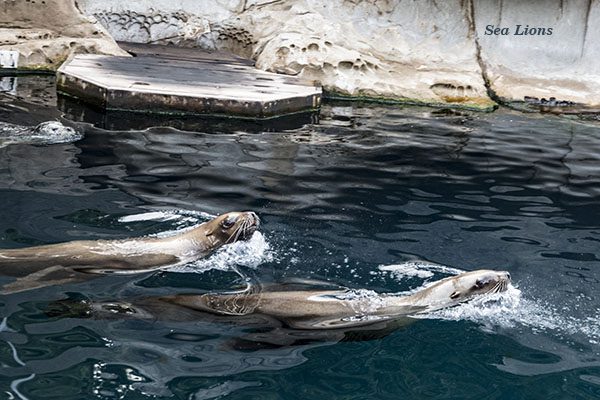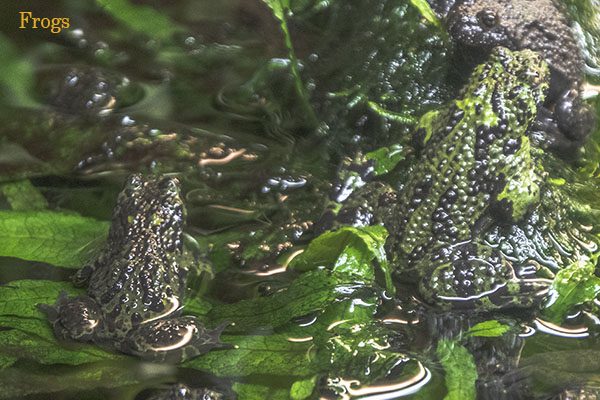 That evening you use the coupon issued to you by your tour agent for a lavish dinner at a particularly trendy restaurant – "Cactus Club Café", situated near the harbor also known as – 'Canada Place'. After dinner and a little stroll along the harbor, you walk back to your Hotel and hit the bed for a night's rest.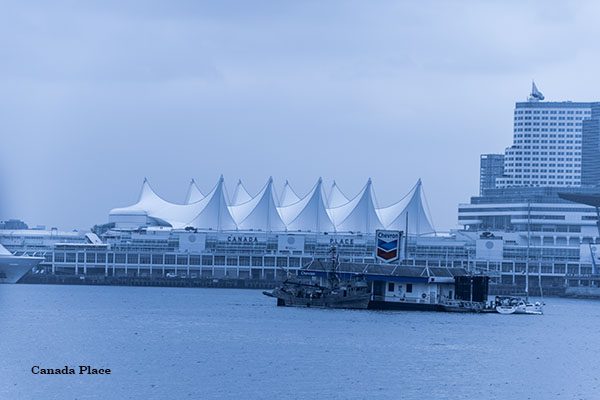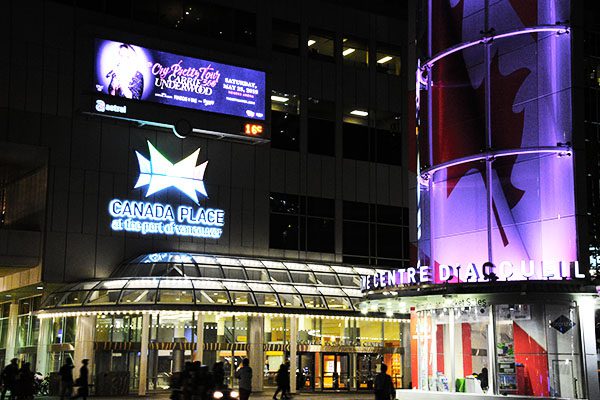 Vancouver Tour
Next Morning : 9.40 AM and the 'Land-Sea Tour & Adventure' Minibus is there on time. With few more guests already seated in the Bus, the day's tour of Vancouver begins. Driver cum Guide "Jana" is at the wheels. After about 45 minutes, passing through the Trans-Canada Highway, you reach the first stop of the day – "Horse Shoe Bay Village".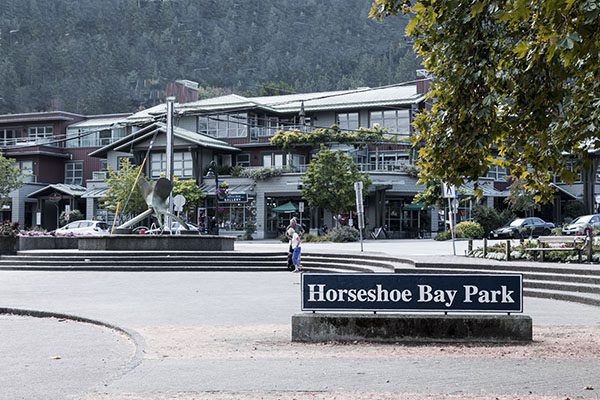 The bay akin Horse Shoe when aerially viewed, Jana gives a short 25 minutes to the guests to assimilate the gorgeous view of the bay.
On one side, within the sea, you see copious small-medium-big Yachts parked and on the other is the main-street lined-up with restaurants and galleries. Behind the main street you can see a small village with few dozen tiny but tidy houses, presumably accommodating around 100 residents.
Shannon Falls
Few miles ahead, driving towards the west, you reach a place that is touted as the third highest water-fall in Canada – The "Shannon Falls". With 30 minutes in hand, you quickly walk up a small trail to come face to face with a huge frothy white water falling vigorously down from amazing height.
Surprisingly, this aggressive water almost instantly metamorphoses into a cool silent stream as it touched the ground and begins to flow calmly between small rocks.
Sea to Sky Gondola
Next, you come to 'Sea to Sky' Gondola. Gondola may not seem exceptionally charming to an avid traveler, but the height to which this Gondola rises is truly stunning. Ascending 2800 feet above the valley's floor in the small car pulled by wires, you are exposed to a spectacular bird's eye view of the town of Squamish as well as the rugged, snow-capped mountains to its north. The turquoise sea below dotted with small green islets grow smaller and smaller as you gain height. It is a stunning spectacle for you to see.
Once on the top, a 100 meter Sky Pilot Suspension Bridge is the first to capture your attention. You cower and quiver as you first attempt to place your foot on this shaky bridge; the scare, ironically, brings out an unexpected smile of thrill over your face. Only a terribly phobic individual would like to miss the joy of walking over this architectural marvel.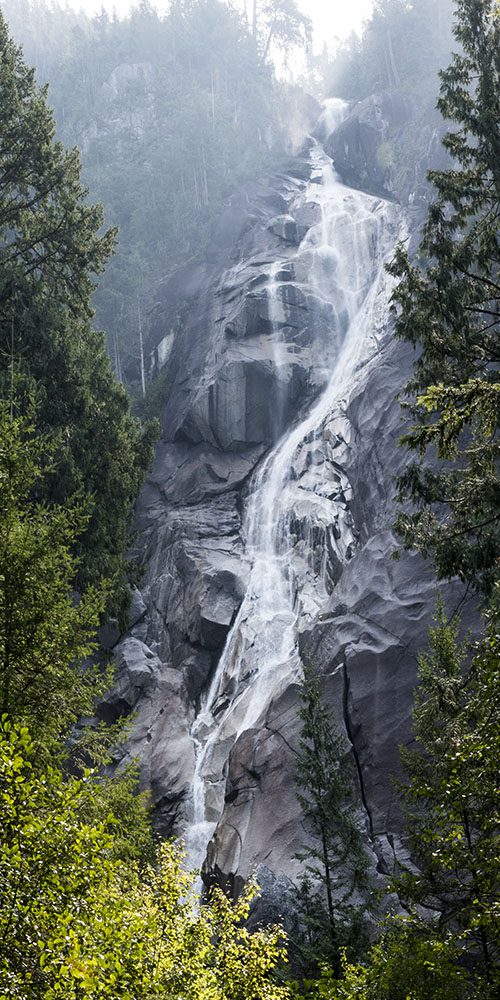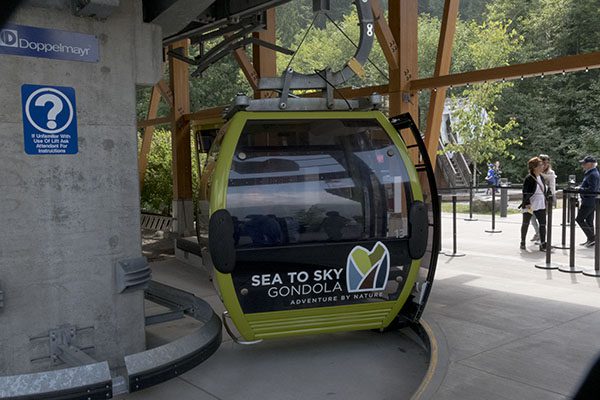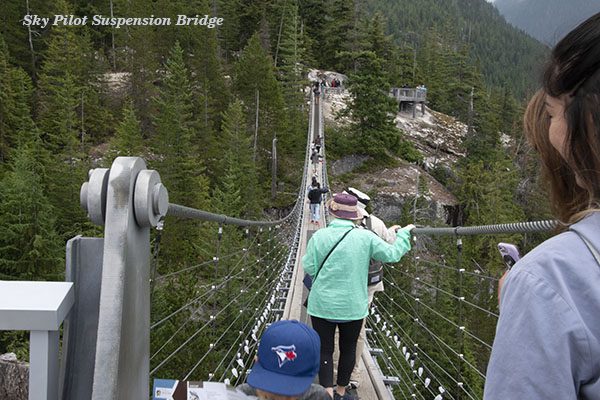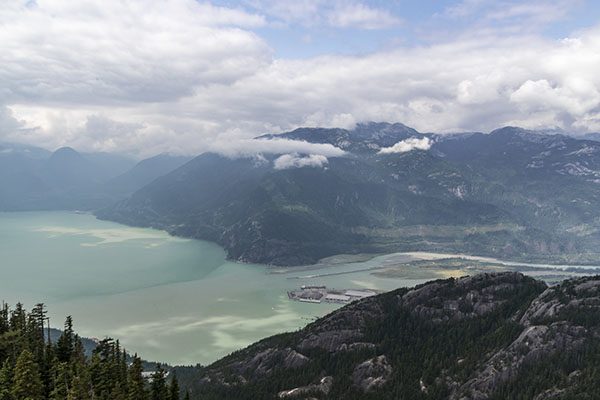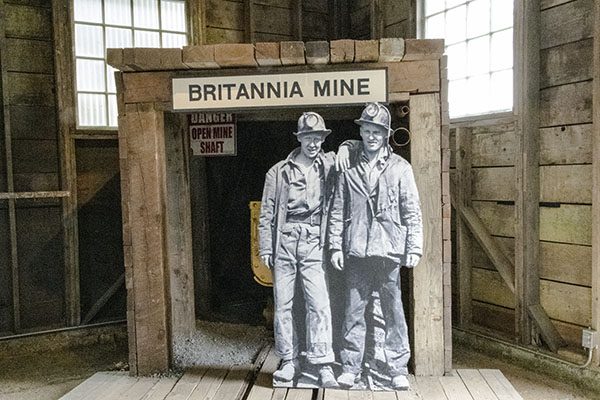 Britannia Mine Museum
Two hours pass quick and fast. You now proceed towards the Gondola for an equally exciting ride on descend. Once seated in the bus, return trip commences. But there is a last stop before the day's tour is to end – It is visit to "The Britannia Mine Museum"; the largest producer of Copper in the British Empire (1904-1974) that gave an output of astounding 17% of total World's Copper produce then.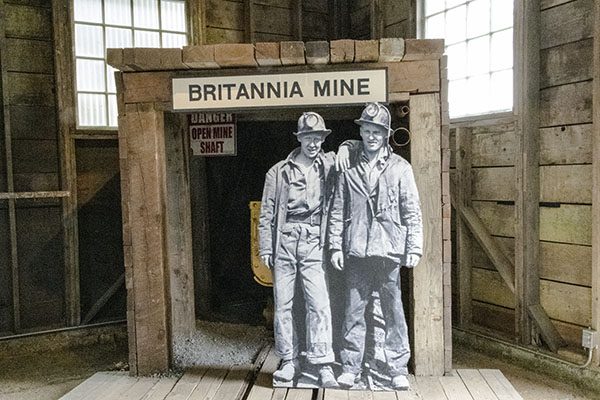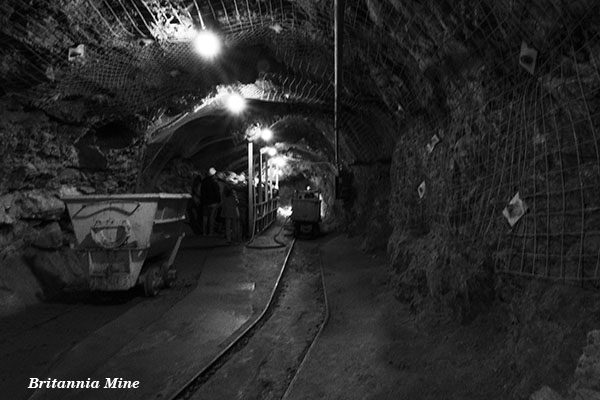 Lara – a learned guide takes you towards a tiny station. Here, after supporting a helmet you board a small rail car for a 45 minutes sensational underground tour into the dark damp cramped, claustrophobic mine.
You are compelled to imagine, with great sympathy, the plight of a mine worker, working here under such incredibly perilous conditions during those times.
As Jana drops you back at your hotel, it's 5.30pm. The day looks still bright and you have time to visit a last place on your list. It is the 'English Bay'. Not too far from the Hotel, 'English Bay' looks like a quintessential commercial place with Restaurants and Shops all around. In front you see the beach with vast sea with big ships anchored at a distance. As the sun sets, the lights in these ships began to glow making the whole scene look bright and beautiful.
Walking back to the Hotel you find a restaurant by the name "Modern Handi Indian" mid-way. A perfect place to savour butter chicken and roti you think to yourself. Not disappointed by the taste, you pay the bill and return to your room; pack your bags and prepare to leave for the most anticipated trip to the "Canadian Rockies" early next morning.
Waving Good-Bye to this lovely Metropolis, you board the striking "Rock Mountaineer Train" taking along with you some of Vancouver's cherished and unforgettable memories……
For more interesting travel blogs on cruise to Alaska Part-1, Part-2 & Part-3, Anchorage to Denali, New Zealand's Waitomo Caves, Rotorua, Mount Cook, Milford Sound, Wellington and Christ Church as well as Srinagar, Pahalgham, Sonmarg, Nubra Valley and Pangong Lake in India and many more, visit htpp://www.bhupendergupta.com