As the near month long tour to the Unites States and the French Polynesian Islands reaches culmination at San Francisco, so does the crescendo of this incredibly transformative trip. Alcatraz Island and Muir Woods are the two fabled places to look forward for when in San Francisco.
Like a world renowned travel writer Pico Iyer once said and I quote: "We travel, initially to lose Ourselves; and we travel next to find Ourselves". How true!! From Las Vegas to Los Angeles in a self-driven Car and from LA to Tahiti-French Polynesia by flight; and post eleven day exciting cruise back to Los Angeles to resume the self-drive experience through picturesque roads towards San Francisco, is indeed a dream trip.
Fisherman's Wharf situated at the Northern Water front and one of City's busiest tourist areas is where my Hotel was situated. The parking lot was just across which charged US$ 35/day to park your Car.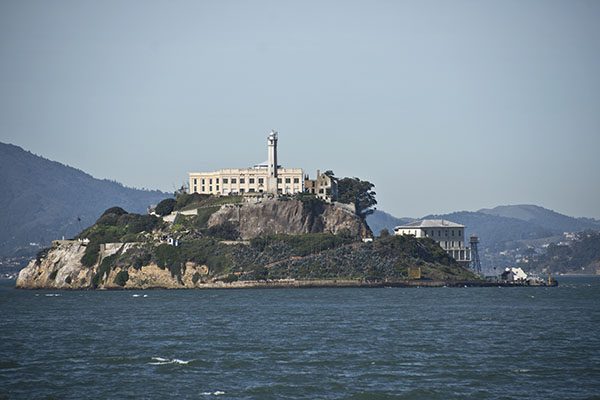 Alcatraz Island
Visit to famous Alcatraz Island was top on priority. Now designated national recreational area, Alcatraz is located 1.25 miles offshore that once housed a maximum high security federal prison where celebrated convicts like Al Capone, George "Machine Gun" Kelley, Robert "The Birdman" Stroud and Alvin "Creepy" Kapris stayed as Inmates. The prison closed on 21st March 1963 presumably due to high maintenance cost.
Ferry to Alcatraz Island
It takes the ferry approx. 10 minutes to reach the Island and cost's US$ 37.25 per person. Pier 33, from where the ferries departs being walking distance from my hotel, it was prudent to walk the distance than take the car and then struggle to find parking near the pier.
Up on the open deck in the ferry you get an unobstructed view of Alcatraz Island on one side and Golden Gate Bridge on the other. As you alight you are welcomed by a smart middle aged lady who introduces herself as the National Park Ranger and gives a brief/valuable orientation of this place. You then have a choice to either walk uphill to reach the cell house or use the alternate Agave Trail situated at the southern end of the Island that passes through the protected bird sanctuary as you climb up.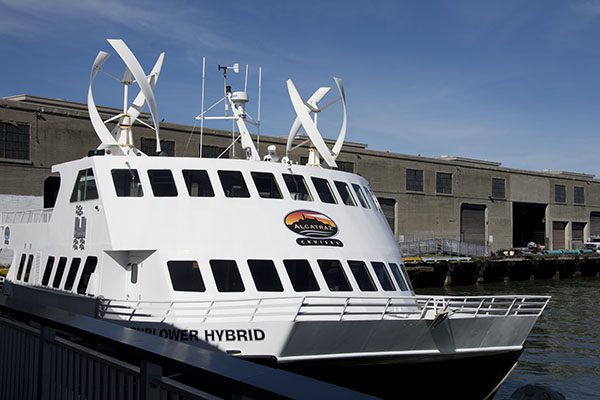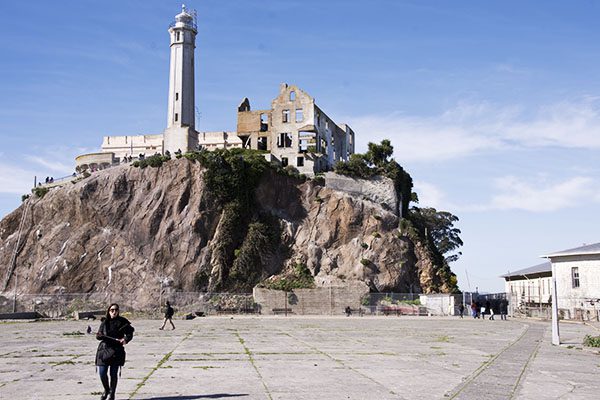 At the Cell House, you are provided with ear phones with pre-recorded voice that guides you from cell to cell (there are 1576 Cells in all of 9ft by 5ft with a singly bed in it ) explaining the significance of each Jail cell and history of the cell inmates. Interesting instances are narrated of inmates attempting to escape. Some succeeded others failed and at least one was bloody. However, one of the most daring and presumably successful escapes recounted was that engineered by convicts Frank Morris, John Anglin and Clarence Anglin in the June of 1962. Escape from Alcatraz a highly acclaimed thriller movie, directed by Don Siegel, released in 1979, is based on this exceptionally daring getaway.
After two hour of hair-raising experience, you return to board the ferry back. Passing close to the iconic Golden Gate you wonder how those convicts must have spent years in such claustrophobic conditions.
After taking a short sweet nap in the hotel room, with renewed enthusiasm and unrelenting excitement you are back at the fisherman's wharf. An unmistakable commercial area touching the shore that is replete of shop/stores and alluring eating joints.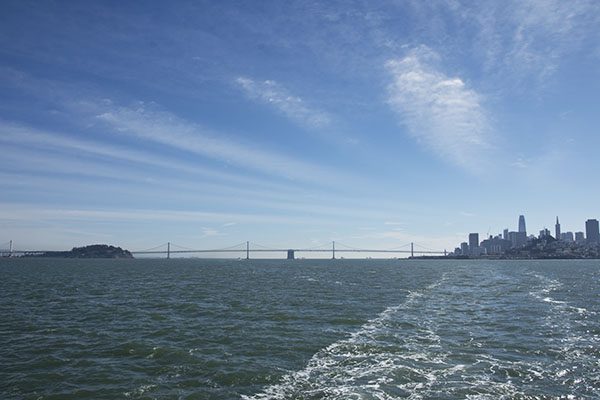 You loiter around for some time peeping into shops and then walk across to the Tram Stop for a tram ride. (I remember travelling by Tram between Matunga and Dadar in Mumbai just before it shut operations on 31st March 1964). Pay US$ 7 for a one time ride and board the incoming Tram. Passing from in front of all the piers it takes the right-turn towards Powel Street Station. Here's is where you get down amidst luminous busy Financial District. You see High end stores selling branded goods queued endlessly. With no place in the bag nor sufficient money to buy, window shopping was the best you could do then.
On the 4th Street you see an eating joint that seemed quite popular judging from its packed house inside and some even waiting out. You decide to dine here. Once comfortably seated, your ordered drinks and dinner reach your table as you enjoy the evening watching idiosyncrasies of people around with great amusement. Satiated, you pay your bill, walk back towards the Cable Car Station (not far from this place) to return back to your Hotel. This Cable Car passed through lanes crisscrossing the streets of San Francisco; a ride that was interesting and captivating.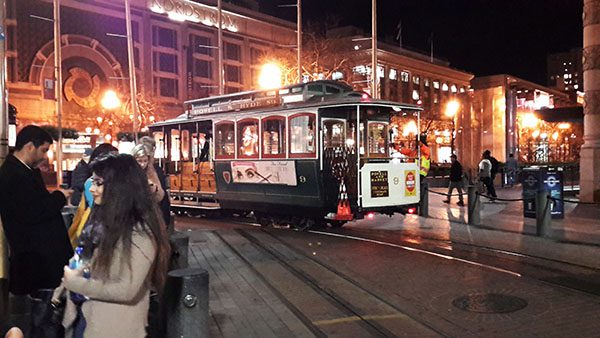 Muir Woods
Next Morning was the time to visit another fabled landmark, the Muir Woods; a National monument that is named after John Muir, supposedly America's earliest environmental activist. Around 24 Kms from Fisherman's Warf and nearly an hour's drive you reach this fog-washed coastal valley heavily crowded with towering redwood trees. (NB: In-case you plan to travel in your personal vehicle, ensure to book your parking space in advance preferably on-line. There is very limited parking space here.)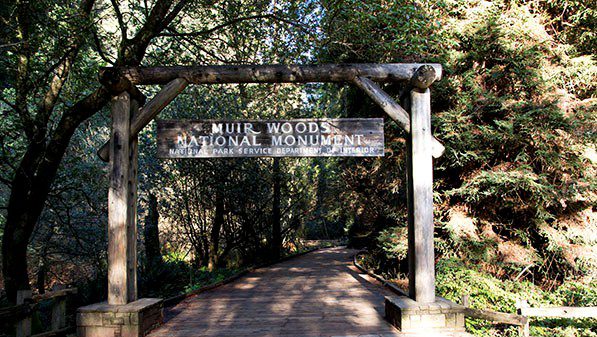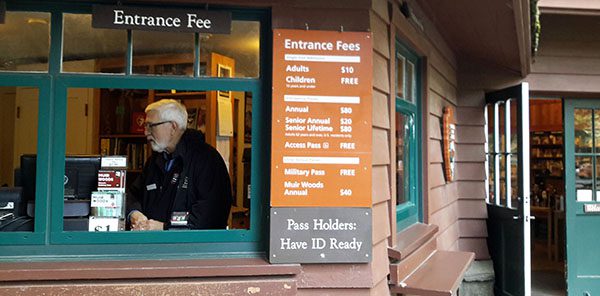 On reaching, show the parking receipt and the security will allow you to park your car. With camera fixed on the tripod you move towards the Gate; pay US$10 at the booking window and enter the World famous . Redwood Forest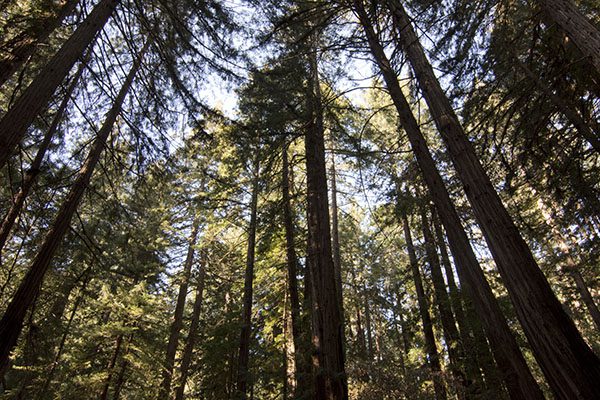 It is 9 am and the temperature drop is palpable. Shivering, you run back to your car, pick your sweater and get prepared to brace the chill. Few meters inside the woodland, on your right is the visitor's center from where a cuppa tea/coffee can further increase your resistance to the cold.
The main trail loop that guides you into this fascinating Woodland begins right from here. As you walk on the paved way to explore the forest, all by yourself, you are amazed watching gigantic old growth coast redwoods competing to touch the sky. The soothing sound of the cascading water in the stream nearby and the chirping of the birds, almost in harmony, are incredibly mesmerizing.
Sign boards all along the path educate you of the significance of that part of the forest. No one is supposed to either picnic or smoke or make loud noises nor deviate from the laid trail when here. Incidentally few small trails besides the main trail permit you to explore the forest even deeper. However each such diversion may require, plausibly, 2-4 of extra hours.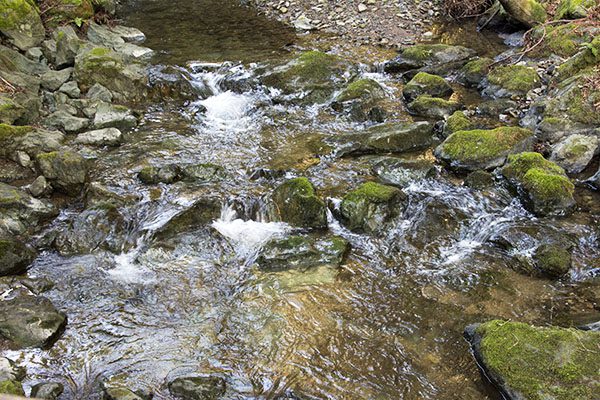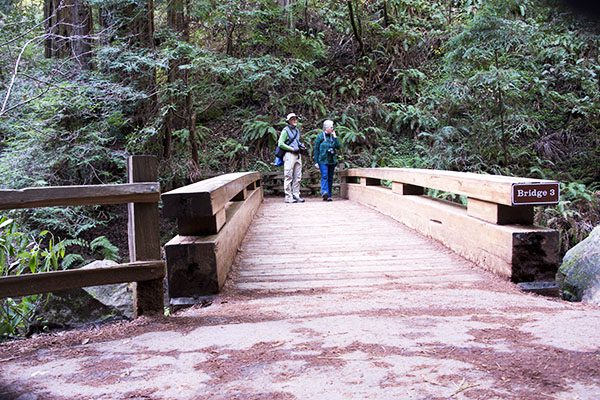 On the Main Trail you come across 4 wooded bridges that help you reach the other side of the stream and return from the opposite side if you desire to do so. After reaching the 4th bridge you cross and walk uphill for about 40 yards and then turn left onto what is called Hillside Trail. From here you get an elevated view and have a better perspective of the forest. After a few minutes you return to the second bridge and soon back at the Visitor's Centre.
At the visitor's center you relieve yourself and also purchase some alluring souvenirs for remembrance.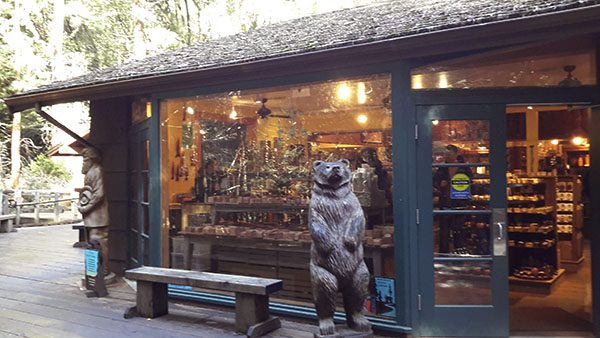 City of Sausalito, famous for its eating joints is on the way back. It is 2 pm and the hunger pangs prod you to put on brakes. You find a public parking area, park your car and go around scouting for a place to satiate your belly. After you select one, you decide on the dish that you may like to have and order for the same. As you savor the food, you watch vehicles passing by on the nearby road, a little further you see the harbor from where ferries seem to be transporting passengers to Fisherman's Wharf in San Francisco.
After spending some time moving around in the shops nearby you are in for a shock as you reach the parking lot. OMG!! There's a citation fixed on the wind shield of my car for US$ 35. Why? For failing to pay 6$ parking charge that was to be payed immediately after parking. Despite pleading ignorance there was letdown. Paying fine was the only option. An avoidable dismay in an otherwise exciting day.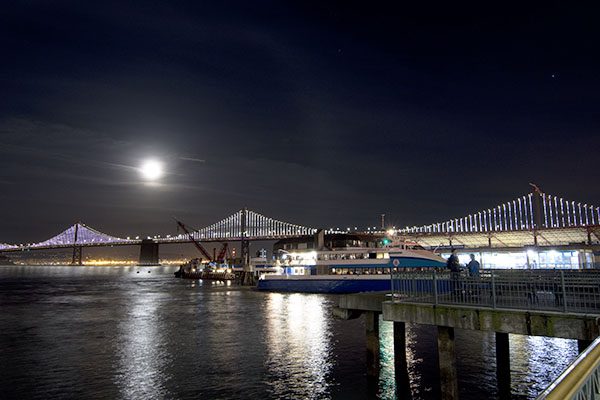 Back at the Hotel, you with your Camera, once again reach the Fisherman's Wharf. As the evening sets in and the lights begin to glow, the magical splendor of San Francisco is amazing. It is a feast to your eyes as it is to the delight of a photographer in you. The view of the City on one side and the glittering Golden Gate Bridge on the other post sunset is stunning. You judiciously replace the Zoom 18-300mm lens of your camera with the Wide 11-16mm lens and with 10 Sec Shutter Speed capture the entire length of the bridge in a single shot. Wow…. what a shot…..you say to yourself. The astounding full moon shining above, or should I say 'smiling' over the bridge, accentuated the glamour multifold.
A long queue in front of a dinning house in the vicinity named 'HOG Island OYSTER' was an incontrovertible testimony that the food quality in there should be excellent.
A half hour wait was worth as I had one of the finest meals in the entire trip. The Oysters were yummy. A satiating adieu, I would say.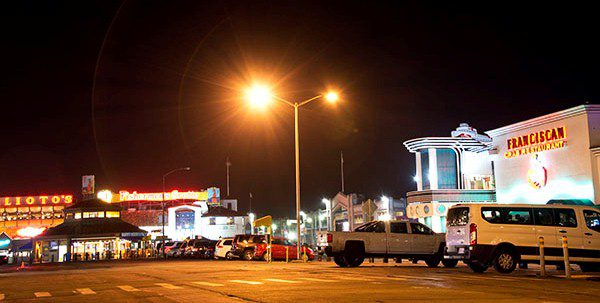 Next day morning drove the Car to the Airport, returned it at the designated place and took the flight back home after an incredible 22 days tour….. Returned to "Amchi Mumbai" safe, sound and happy!!
For more interesting travel blogs on New Zealand's Waitomo Caves, Rotorua, Mount Cook, Milford Sound, Wellington and Christ Church as well as Srinagar, Pahalgham, Sonmarg, Nubra Valley and Pangong Lake in India and many more, visit htpp://www.bhupendergupta.com