After the enchanting first and the second Day wandering in the massive forest of the Manas National Park, you prepare yourself to explore this fabled wilderness for the third time in as many days. On this penultimate day you plan to include visit to the Royal Manas National Park which is an extended part of Manas National Park and lies within the boundaries of the neighboring Kingdom of Bhutan.
As usual, Tapan is there at the reception of your Musa Resort right at 6 am and with your camera in hand, you begin your journey speeding into the woods to reach Bhutan and halting only if something special comes along the way.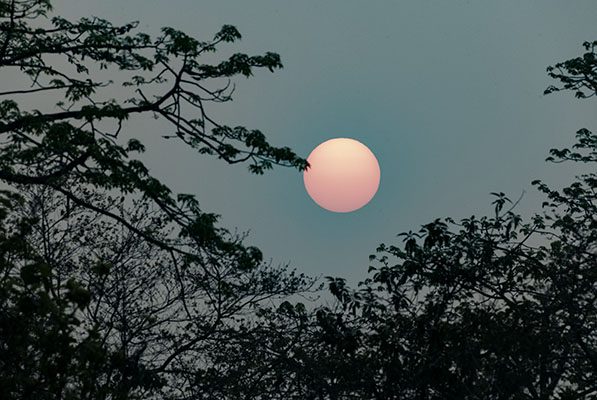 The rising Sun has lit up the sky in a silken pastel glow and the carpet of dry golden leaves fallen from the deciduous trees have covered the ground on either side of your path. The sunlight has gradually brought everything into focus. The cool air hitting your face as you stand up in this open jeep looking on either side to find some thrilling wild life add up to the excitement.
As your Jeep moves over the muddy trail entailing a thin cloud of dust, you stand to look at the surroundings with your camera well ensconced over the bean bag to find some interesting avian or animal.
And you are not disappointed. Your first encounter is with gorgeous peacocks, adorned with iridescent blue neck and shimmering feathers they are seated comfortably on the branches of trees waiting for the right time to fly down from their place of night stay.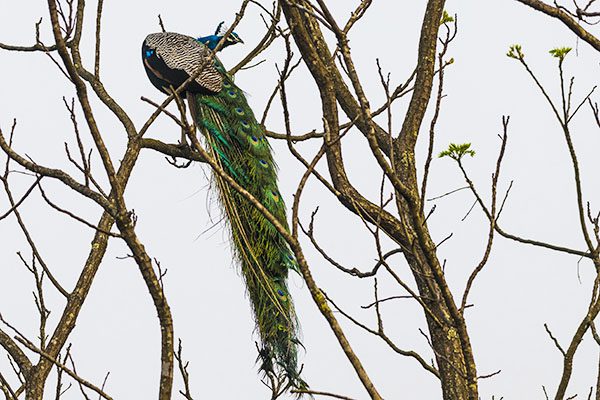 By 8.30 you are at the Moragiati Anti-Poaching Camp in the middle of the Jungle, an ideal place to break for breakfast. After a quick meal of Paratha-Bhaji and boiled eggs you again jump back into the Jeep to proceed towards Bhutan taking pictures of what all attracts your attention.
Beautiful Malayan Squirrel to begin with followed by an inquisitive Barking Deer, attractive male Kalij Pheasant, Green color Golden Fronted leaf bird, Jungle Myna, Oriental Magpie Robin and Chestnut Headed Bee eater.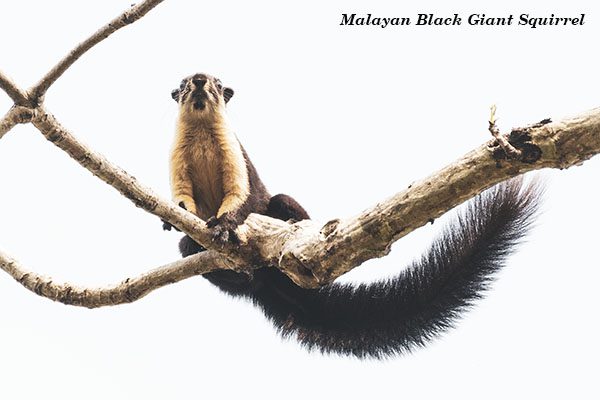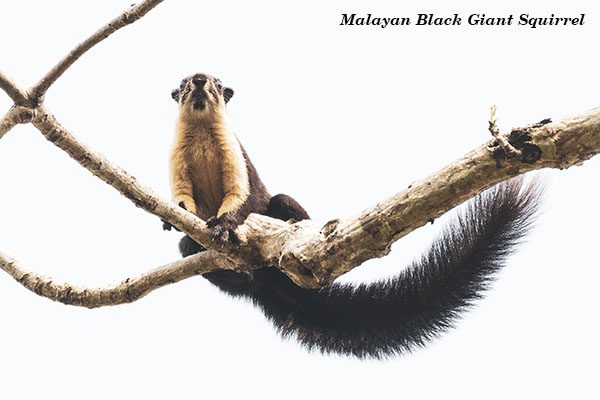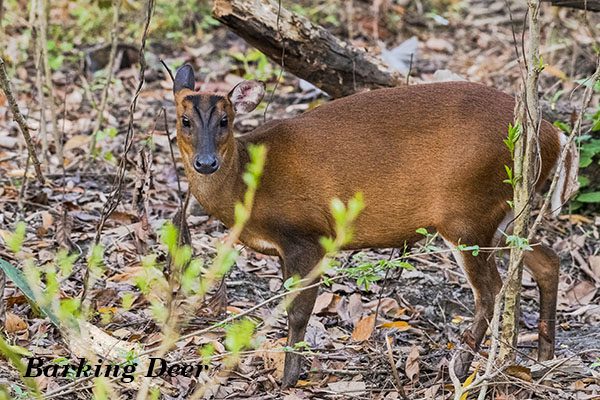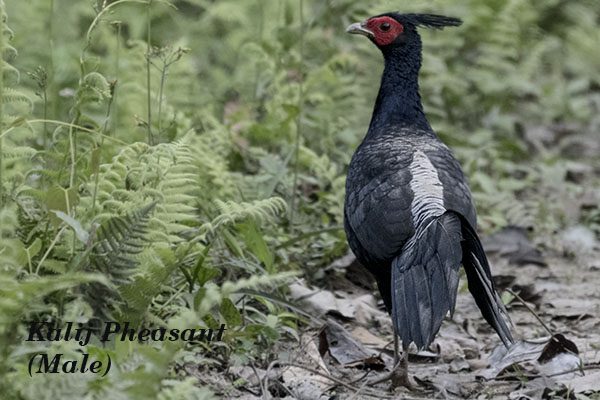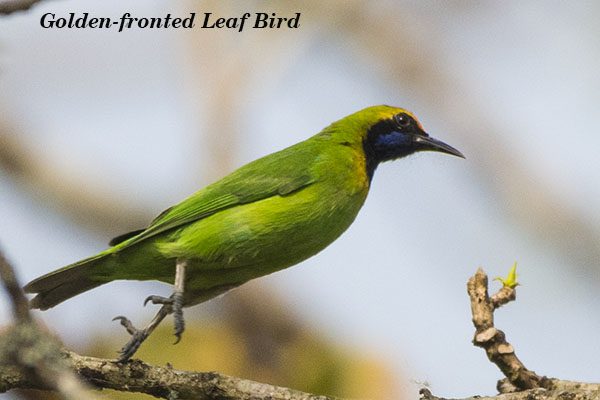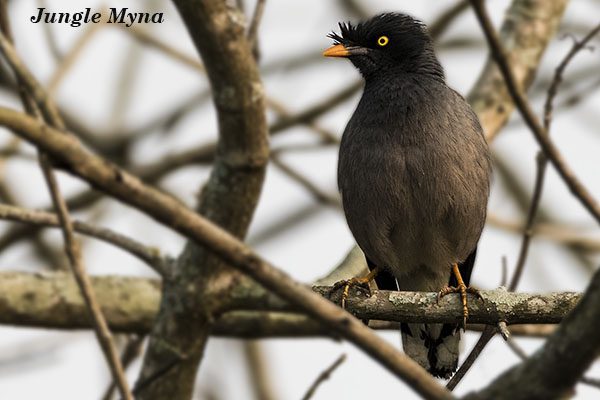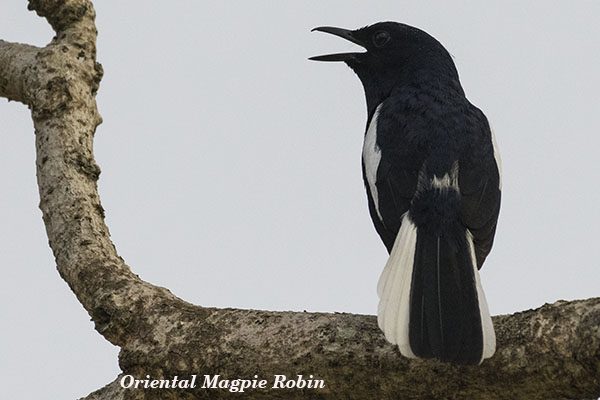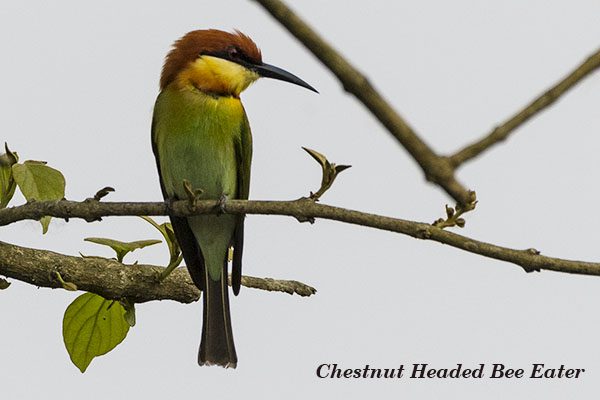 Panbang Bhutan
It is 11. 15 as you cross over into the Bhutanese side. At the Panbang check-post you hand over your passport to the Bhutanese officer who makes the mandated entry and with a modest entry fee of INR 100 you to enter into the Kingdom of Bhutan, officially.
The small town of Panbang is close to the check-post. As you enter Panbang, you first come across an impressive school building to your right. A little further a few shops within small hut like structures have displaying merchandise like T Shirts etc. for sale.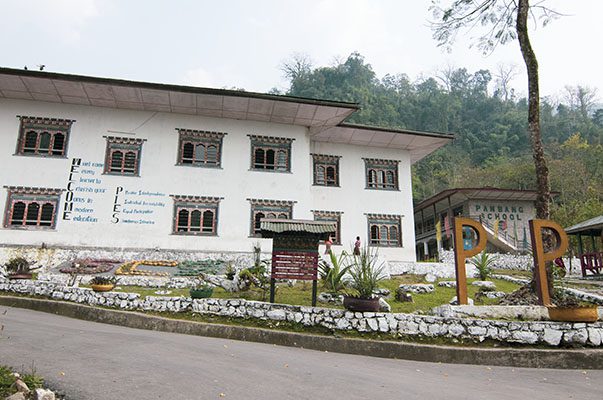 After parking the Jeep, Tapan goes into one such hut and requests the lady to prepare lunch for us. As she begins preparation, you have some time to explore the place further. A short drive down along the river you come across a sturdy Iron bridge that can take people across the river to the other side. Unfortunately tourists are not allowed to go beyond this bridge. So after spending some time looking around this picturesque location, you return to check if your typical Bhutanese cuisine is ready.
Back from Bhutan
After lunch, on your return, you pick up your passport from the Check post and drive towards the Indian side of Manas National park. On the way you reminiscence the captivating but dangerous long leap conducted by a female capped langur who jumped with her reluctant young one from one tree to another, a scene that had momentarily brought your heart in your mouth.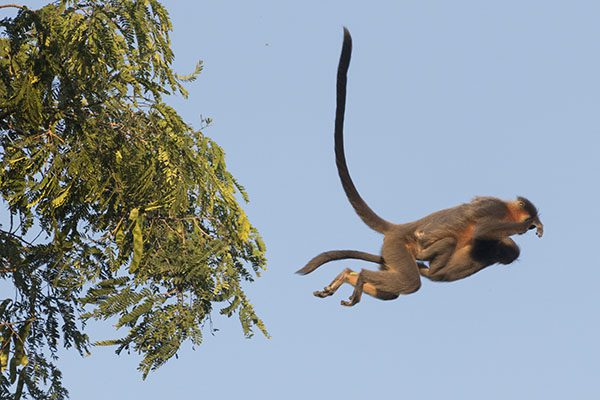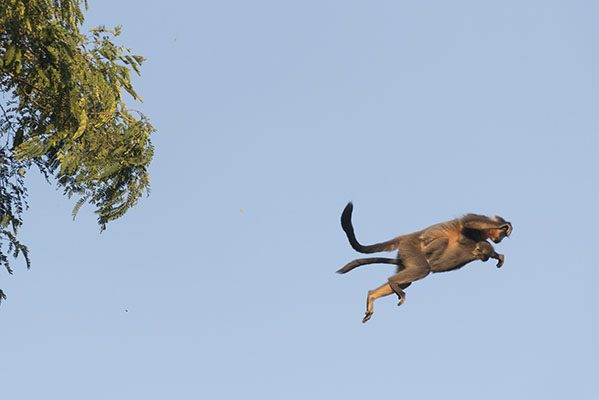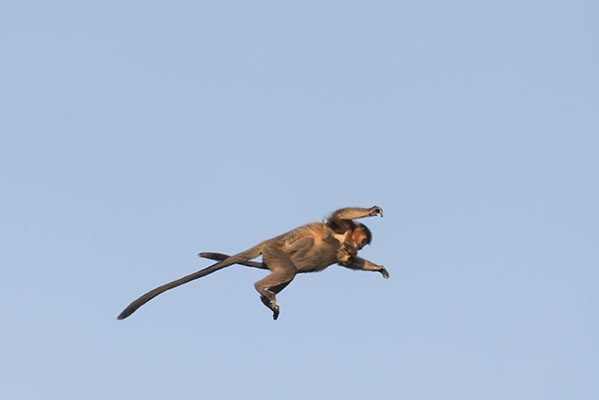 Back within the Indian part of Manas National Park, you again begin to explore the different fauna in the region pressing the click button of your camera incessantly.
There is no dearth of fascinating birds and animals to watch as Tapan takes you around different muddy trails within the jungle.
To begin with you see a beautiful Black Crested Bulbul perched on a branch followed by Blue Throated Barbet with captivating plumage. An equally attractive Greater Flameback Woodpecker is busy pecking into a seemingly dead tree trunk and is unconcerned even as you take its pictures. A Capped Langur looks eagerly at you as you pass by and a Majestic Crested Serpent Eagle settled high on a tree looks around ostensibly for an unsuspecting prey. Common Hoopoe, River Lapwing and Scarlet Minivet are no less awe inspiring.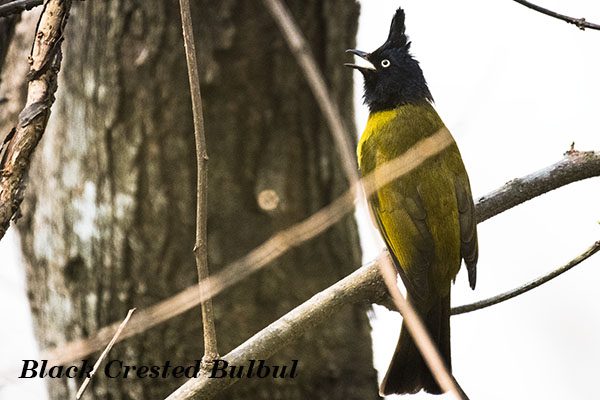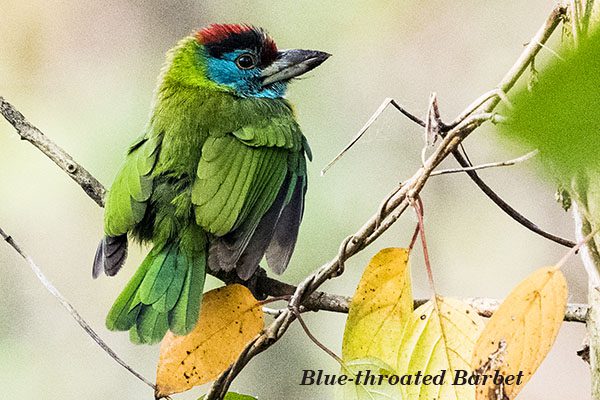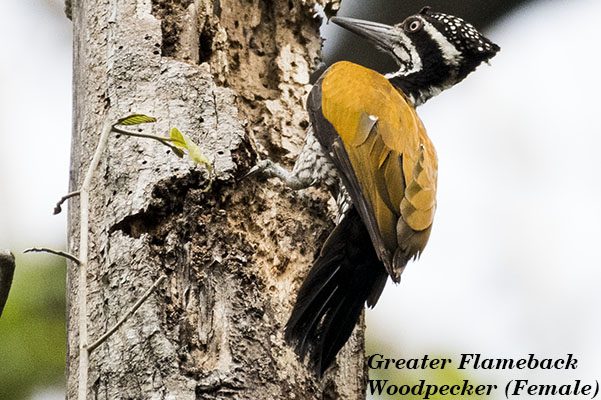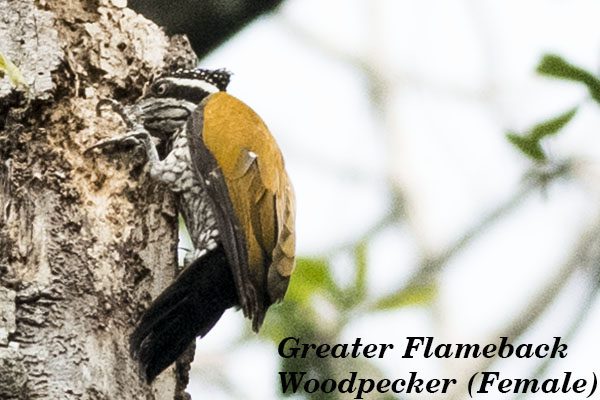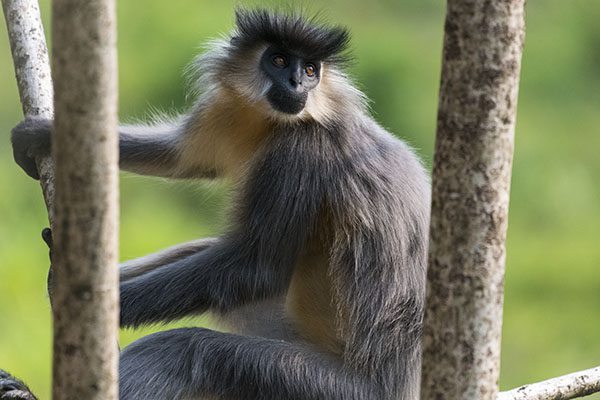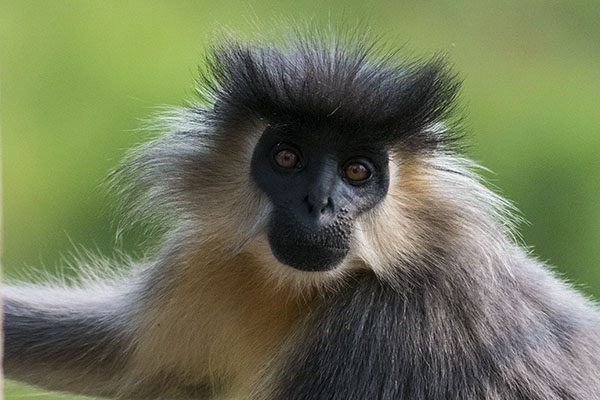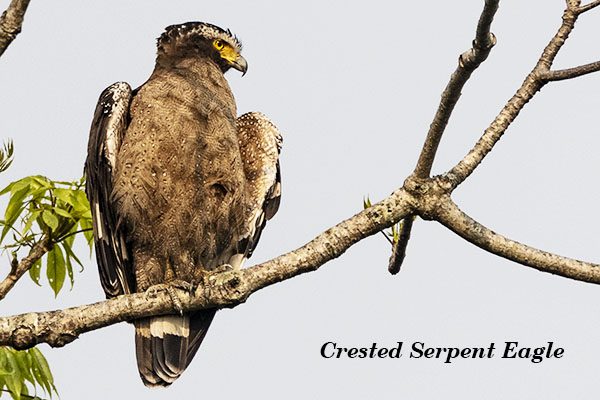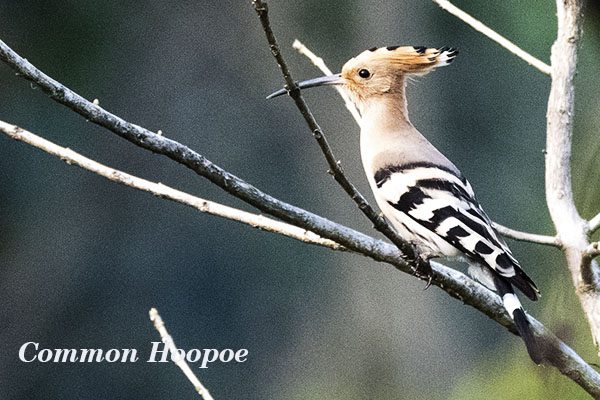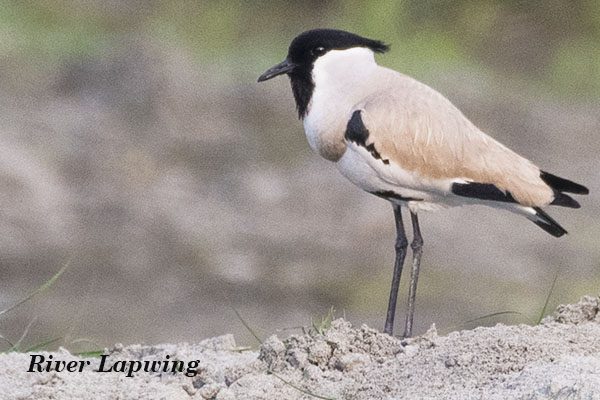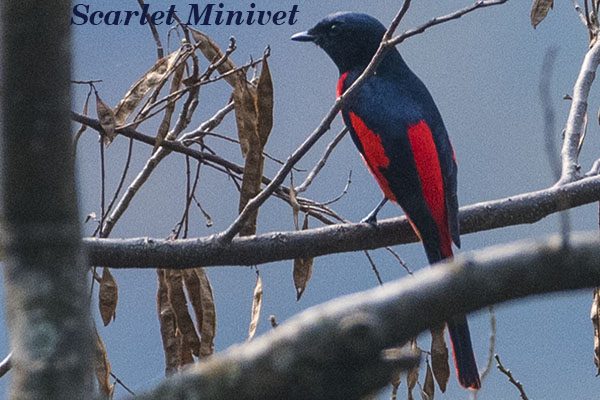 It's 6.30 in the evening and you are back at the resort. The indefatigable spirit in you prods you to have another half day Safari the next day before you leave for the Airport. Tapan is happy to oblige.
Day 4
As usual, you begin your safari right at 6 am and this time you want to explore the other side across the river in anticipation to sight the big Cat-Tiger.
As you proceed to cross the river you come across various species of animals and birds that keep you captivated. A Peacock is dancing right on your path plausibly endeavoring to attract a mate. You stop and wait patiently till he clears your path. Little ahead there is another attractive one rested on a tree bark.
You also see Collared Falconet swinging on a branch even as White Rumped Shama obliges you with his profile pictures. An attractive Grey Headed Woodpecker and Indian Roller too demonstrate their presence.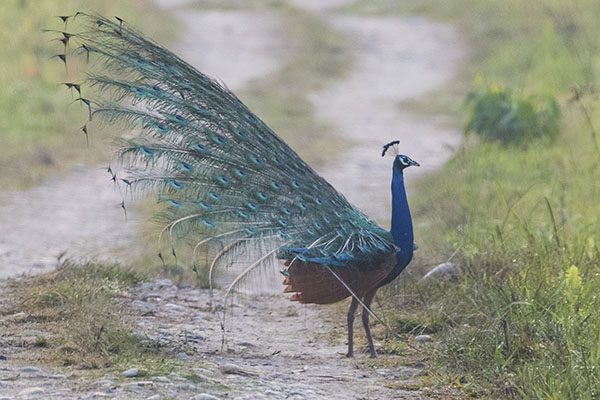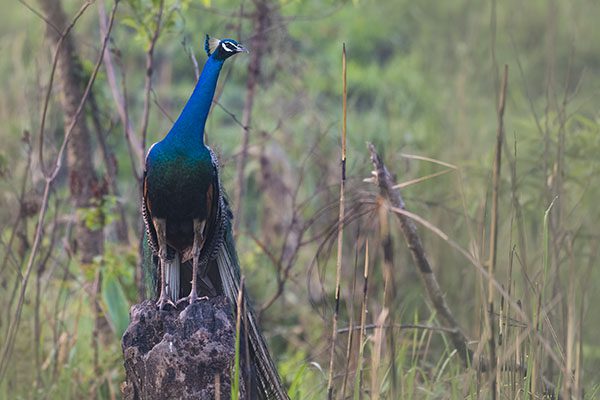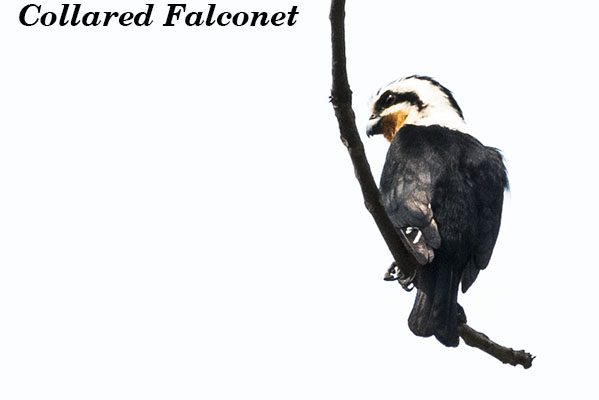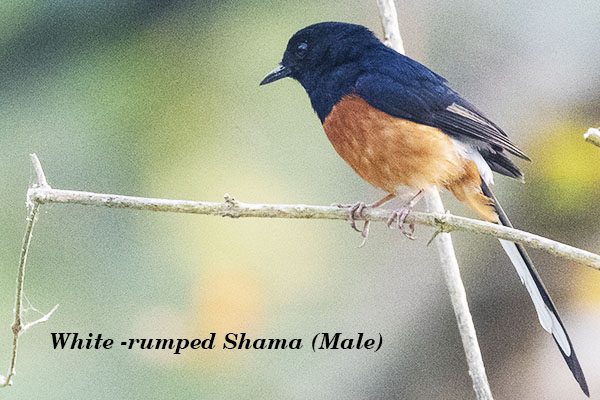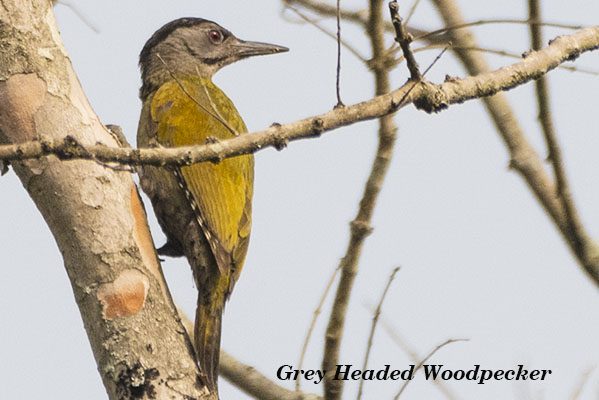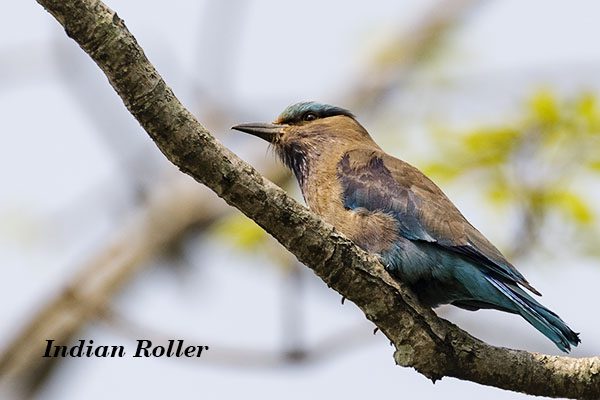 As you cross the river through its shallowest part, there are multiple herds of Elephants, including tuskers, that attract your attention. You remain glued to their activities as they walk through the fields.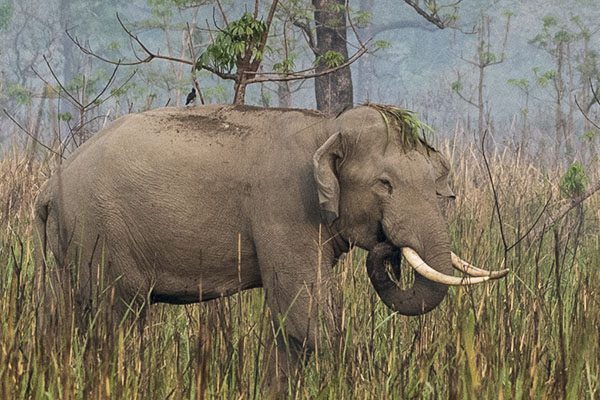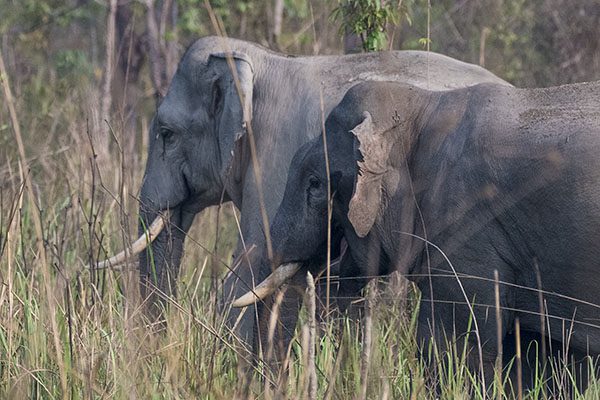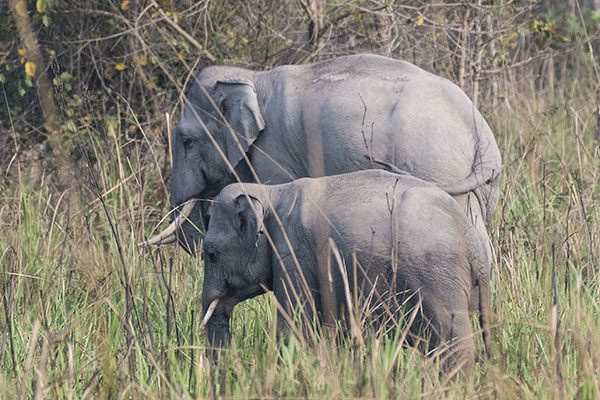 It's 8.30 and time for breakfast. The forest camp that overlooked vast flat area of the Jungle was an ideal place to eat as well as to watch for wild life activity. No Tiger but the rare and prized Bengal Florican along with few other attractive avian like Pied Harrier, Red Turtle Dove, Lesser Adjutant Stork and Marsh Harrier compensated for the big cat.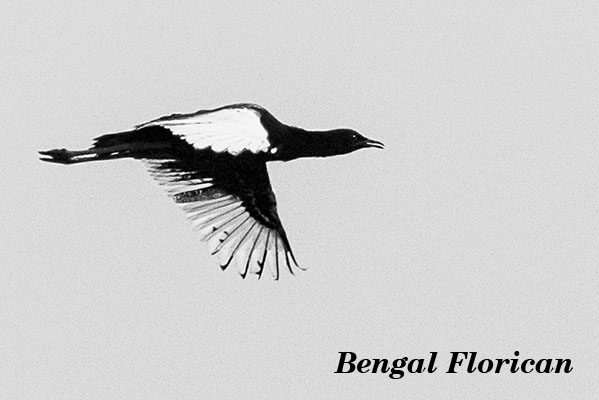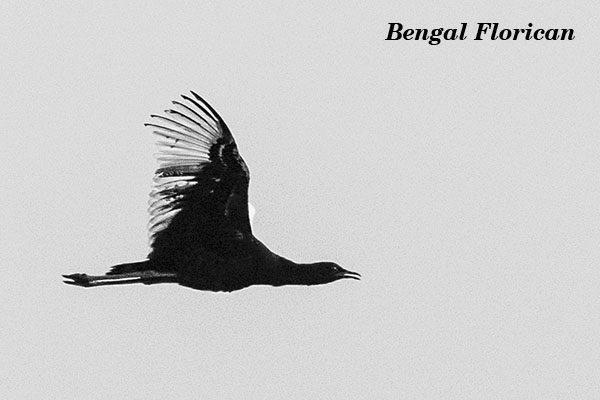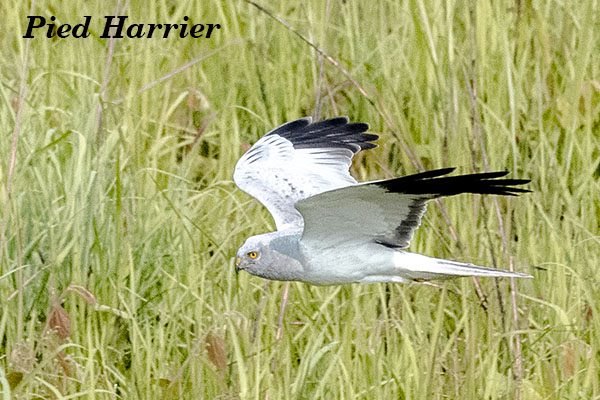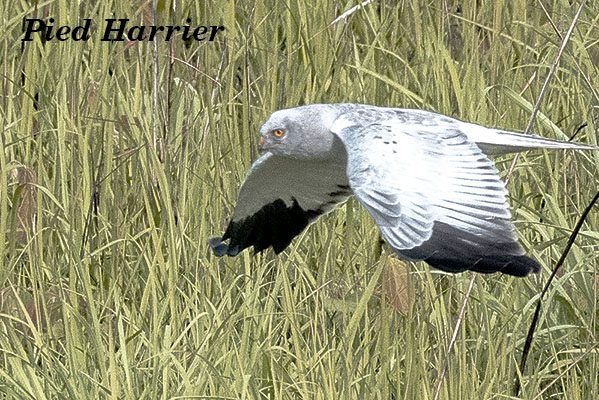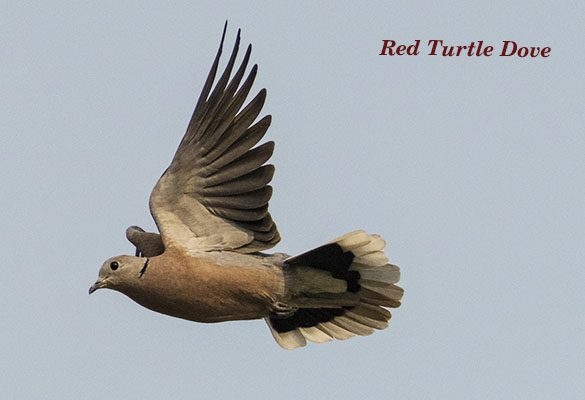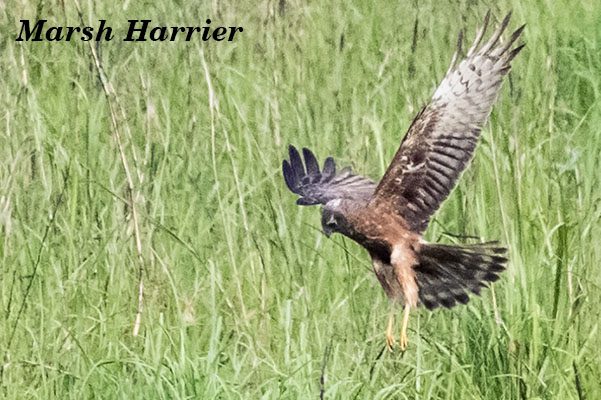 On your return, at the river bank helps you see some exotic avian come to quench their thirst. You get to click Rufous-necked laughing Thrush, Common Rosefinch, Stonechat, Wedged tail green Pigeon, Whiskered Yuhina and Red vented Bulbul. Each better than the other.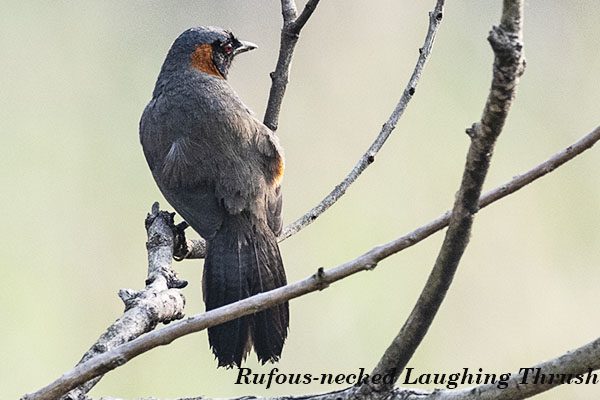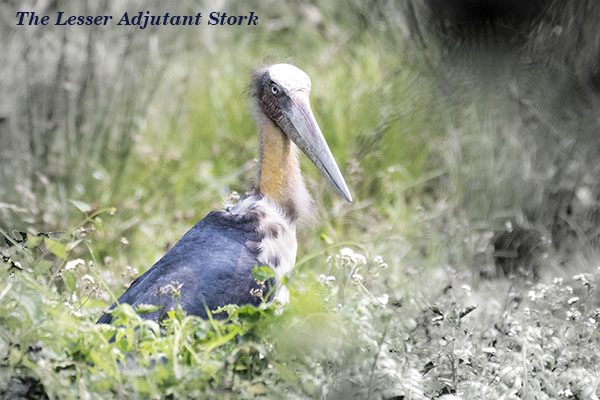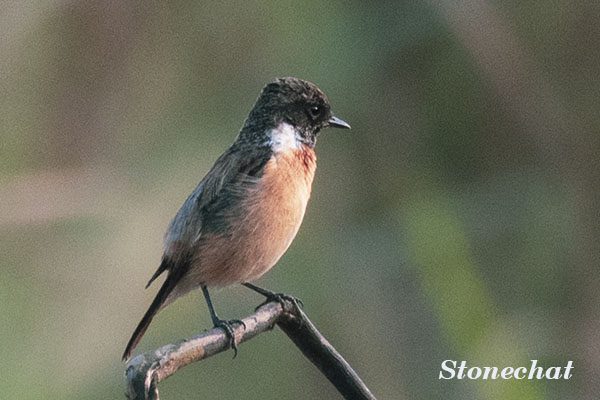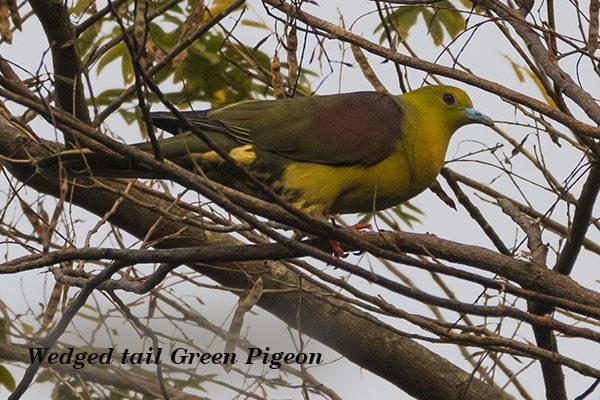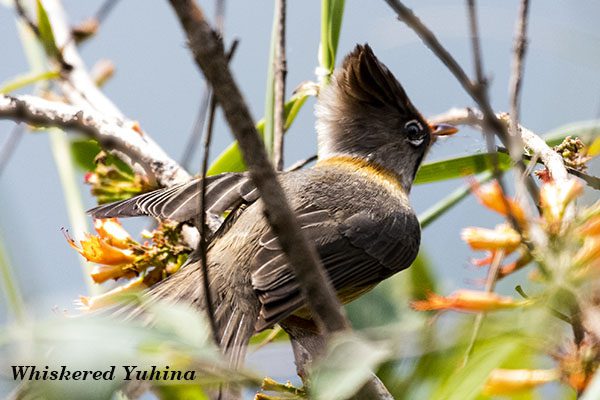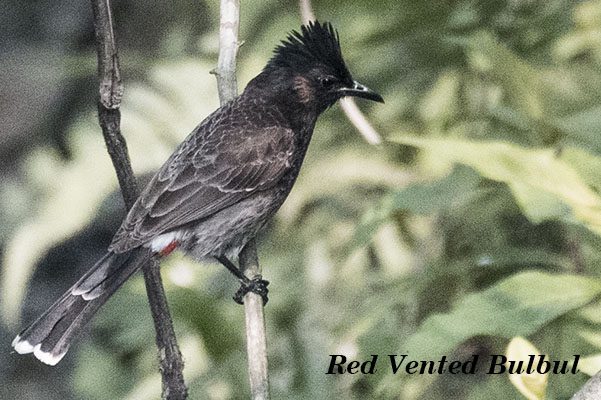 You resume your journey back to Musa Resort taking pictures all the way. Once at the resort you pick your bag and head towards Guwahati Airport to return back home with some exceptionally fond memories.