Generally it is the Chopper that spreads a lavish scenic platter for you if you are somewhere in the hills as attractive as those in Gulmarg;but Gondola ride here is no less. From atop too you get a wider perspective of the green carpet of pine trees and snow clad mountains that create a perfect Honeymoon with the incredible Nature approx. 4000 Mts above sea level before you prepare to embark on your journey from Gulmarg to Leh-Ladakh via Sonmarg and Kargil.
Do not miss the Gondola when in Gulmarg. Gulmarg ('Gul' meaning 'Flower'), this beautiful Hill Station is christened for the variety of exotic flowers that bloom on its marvelous planes during the flowering season. The other reason why this place is famous for is its steep 'Skiing' slopes; adventure sport practiced by Skiing enthusiasts during the winter.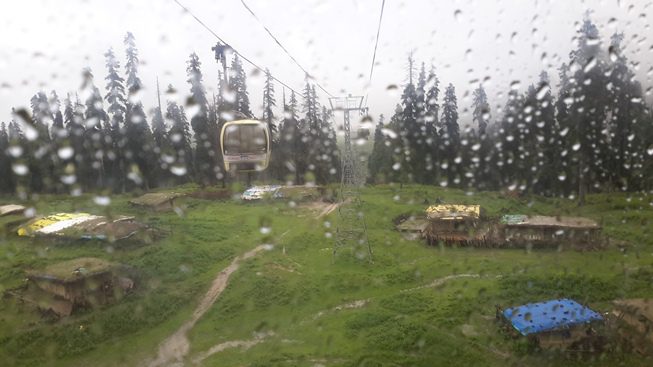 Gondola at Gulmarg
Gulmarg's Gondola has stations at two levels. To reach the first level, Kangdoori, situated at the altitude of 3099.60 Mts (above Sea level) and 2.5 Kms from the base station, the cable car, cutting through the jungle of Pine trees, piercing through the descended clouds takes approx. 10 Minutes to reach here. Apharwat Peak is the station at the second level situated at an altitude of 3979.50 Mts. Skiing from Phase 2 to Phase 1 is presumably the steepest and reputedly one of the most challenging slopes in the world. Unfortunately on that particular day the rains played spoil sport rendering the Cable Car from Phase 1 to Phase2 non-operational.
Nevertheless, as you alight at the Kangdoori station the view outside is outstanding. The captivating surreal beauty of the Mountains from this vantage point can arguably sweep any nature lover off their feet. Pay Rs 700/- per ticket to go up to Kangdoori & an extra Rs 900/- if you desire to go further to Apharwath.
The other places one can visit when in Gulmarg include 'Indian Institute of Skiing & Mountaineering, 'Maharani Shivji Temple'; 'Trout Fishing' area. At 'Trout Fishing Area', you see hundreds of fat, healthy trout fishes swimming in a mid-size pond. Fish any Three (Maximum allowed), hand them over to your hotel Chef for a delicious meal that evening. Entry fees Rs. 500/- per person. Time limit : 3 hours.
Early next morning, I a road-journey enthusiast, proceed to Leh via Kargil in a pre-booked Car. Night halt at Kargil is advisable as it helps your body get acclimatize to the low levels of oxygen that increasingly deplete as you move deeper into Ladakh. But before you reach Kargil, on the way is another amazing place you cannot and should not miss. This is the amazing, "Sonmarg" (Meadow of Gold), the last stop before you leave the Kashmir district.
Sonmarg
Three hour drive from Gulmarg, you reach this stunningly beautiful hill station – Sonmarg. Park your car in one of the Parking lots alongside slew of restaurants & lodges and either trek or hire a pony to reach the most visited, the mesmerizing "Thajiwas Galciers". I hired a pony for Rs. 2000/- to & fro.
In the next enthralling one hour thirty minutes I saw nature unfold as my pony slowly galloped over the soft green meadow grass on the curvy hilly slopes and then through the Kuccha-Pucca trails alongside picturesque snowcapped mountains till this amazing Glacier suddenly propped up at the last turn.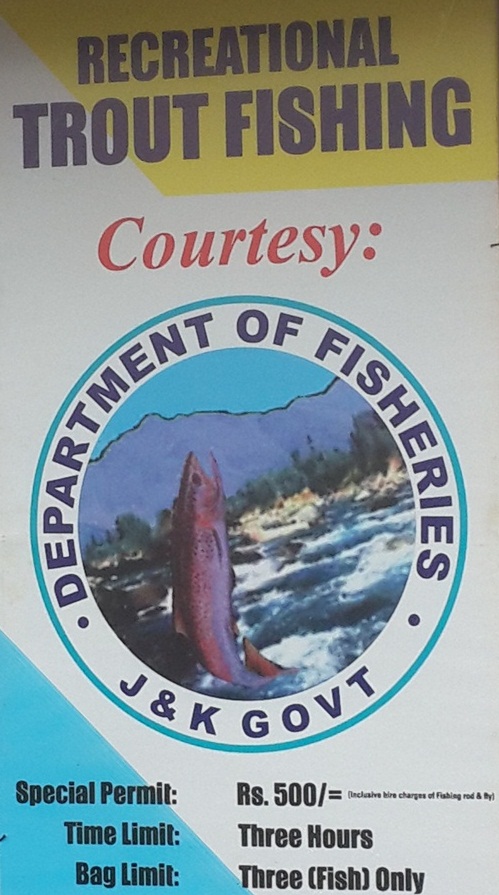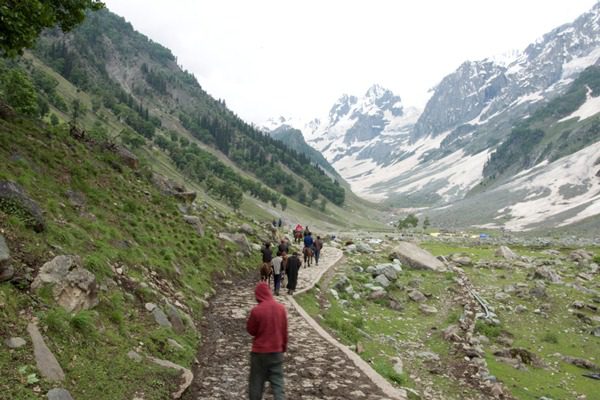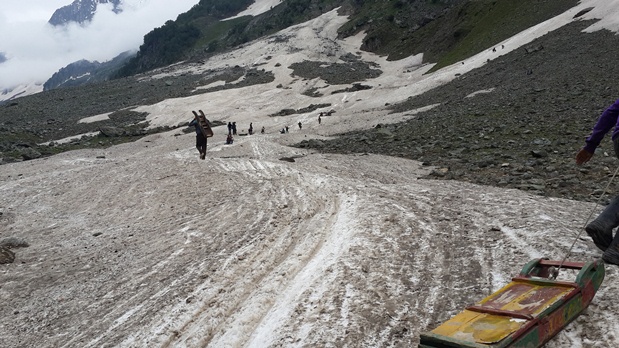 Thanks to the amiable pony owner for allowing me to capture the captivating landscapes all along the way. Tourists were seen making their way up this incredible silver snowy slope. I too followed suit. Climbed this staggering Glacier up over 150 meters and felt utterly enthralled surrounded by snow. On the way back a speedy slide down the slope on a sledge was exceptionally exciting. Sense of "Wow" was palpable. Sonmarg is the shorter route from where Amarnath Yatris can trek to visit the highly revered Shiva Lingam at the Holy Shrine.
Back to the car, Amir, the young, seemingly experienced albeit aggressive speedster, zooms the car towards Kargil. This stretch passes through some indescribable treacherous mountain terrains and Amir dangerously negotiates over these narrow strips of road almost nonchalantly. Particularly scary was the 25 Kms slim stretch with surface of just lose stone and slushy mud below and intimidating steep valley on the right.
Nestled among arid mountains, at 5.30 pm, we reach the iconic Kargil War Memorial, established to commemorate the victory of "Operation Vijay" during the Indo-Pak war of 1999. As you enter this extraordinary 'Place of Pride', you walk on the tarred corridor with Indian Flags fluttering on either side & Amar Jawan Jyoti right in front; you almost instantaneously sense poignancy within you, remembering the umpteen martyrs who must have laid their lives on the line of duty to ensure that "WE", ' We The People of India', stay safe. Don't miss the Mangal Pandey Gallery inside to see gallants of our war heroes displayed and pay them their most deserving tribute. As you move to leave, deeper feel of pathos is engendered yet again reading the message at the exit that said: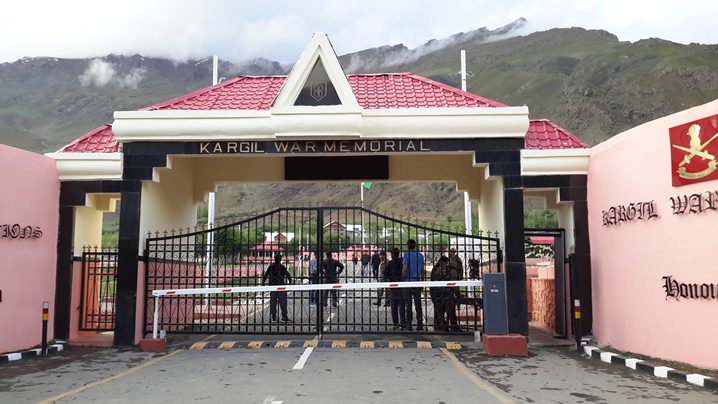 "When you go home, tell them of us; and say, for your tomorrow, we gave our today" – How True.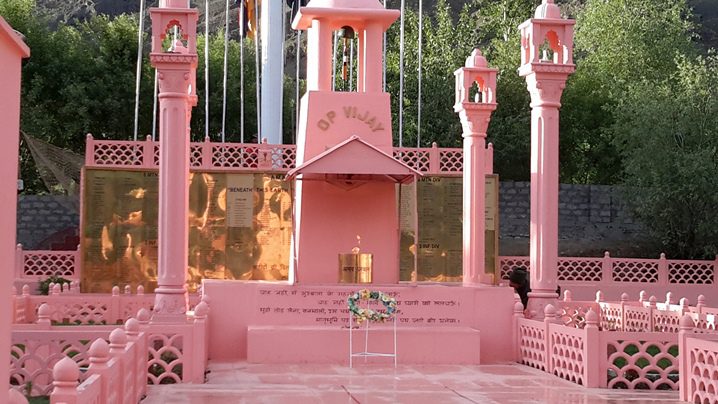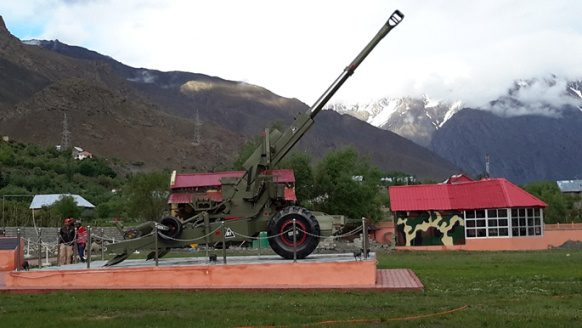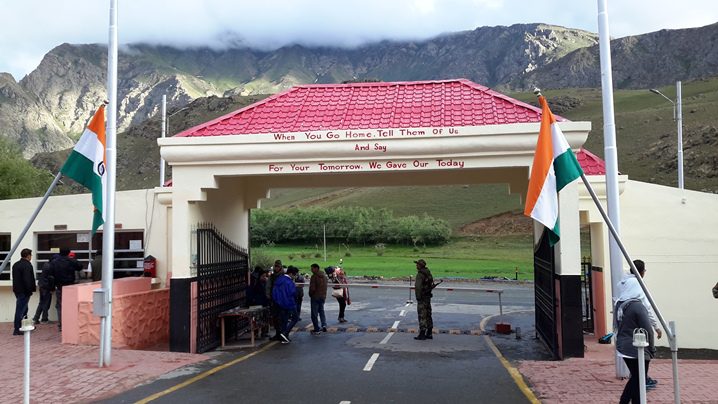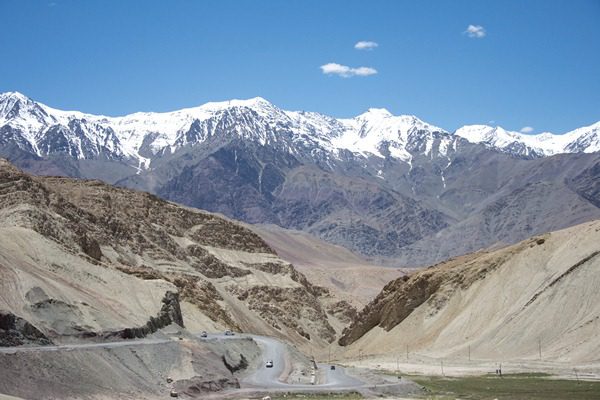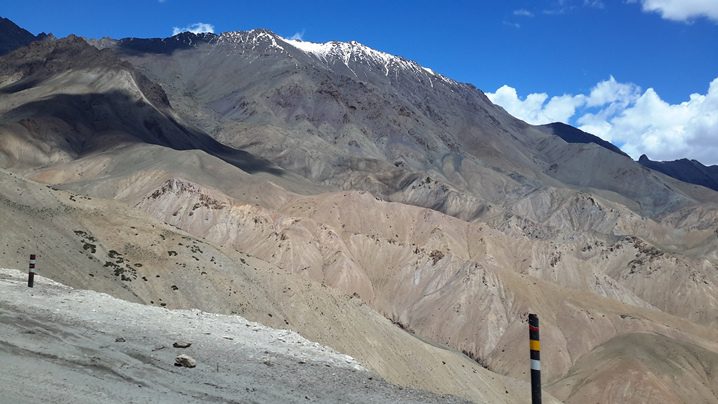 We drive to Kargil for a night halt. Next morning, Amir picks me up from the Hotel and we drive towards our final destination, the city of Leh in Ladakh. The snow-capped mountains suddenly give way to arid but stunningly colorful Mountains. Each Mountain's astonishing distinctive hue is just indescribable. You are compelled to be captivated by this nature's exceptional marvel. Competing surreal sceneries cannot hold you back from your Camera Button. Click ! Click ! Click ! you continue till you reach the outskirts of Leh. In between you halt briefly at the Fotula Top, then spend some quality time at the Famous "Lamayuru Gonpa", the largest and oldest Tibetan Buddhist Monastery and then pass by the intriguing Magnetic Mountains, fabled to defy gravity (though I did not feel so). Entering Leh, you see boards pointing to directions of Ladakh's famous Monasteries, you then pass through the historic Gurudwara of the Sikhs called "Patthar Saheb", followed by the Museum – "Hall Of Fame", the Leh Airport and finally through the local market to your impressive Hotel 'The Grand Dragon – Ladakh'.
Drained & tired as the journey from Gulmarg to Leh-Ladakh via Sonmarg and Kargil ends. Had sumptuous dinner at the hotel restaurant and turned in to hit the bed for a much needed good-night sleep…. There I go….. Zzz……