Bhupender Gupta tracks from the northern to the southern islands by road and concludes that it is more than the land of Kiwis & Cricketers as Indians believed it to be. It's a marvelous country that speaks of its grandeur through its surreal landscapes, enchanting lakes, picturesque mountains, pristine forests & most importantly, happy people.
New Zealand explains a place to revel for any tourist looking for a perfect holiday. Auckland, the 'City of Sails' is where the exciting exploration by road begins. Interestingly, if you come from any Common Wealth Nation, that practice Right Hand drive, you don't need an International driving license to rent a car here.
Take GPS fitted rented car from airport's EuroCar counter and your encounter with the fabled beauty of New Zealand begins. As night unfurls, the hungry stomach search's for an appropriate place to satiate itself. 328 meters tall Iconic 'Sky Tower", housing the famous 'Orbit 360 degree' rotating restaurant on its 52nd Level, arguably is the ideal place one can go for. Though a little expensive, the food quality with scintillating view outside is worth every dime.
Three hour drive from Auckland and you reach the magnificent Waitomo ('Wai' in Maori means 'Water & 'tomo' means 'Shaft') Glowworm Caves. This subterranean wonderland is renowned to be the most inspiring natural marvel of New Zealand. The uncanny lime stone formations in the grotto, that presumably begun some 30 Million Years ago, suck water from the bottom of the ocean and grow infinitesimally every minute. It's a fete to watch this ethereal miracle occur in front of your eyes.
With no shortage of space, you park your car, pay 49 NZ$ (in case you don't possess a discount coupon) and you are into these amazing caves, escorted by a trained guide, for the next 45 minutes. The mesmeric splendor begins to unfold as you ensconce below the caverns watching magical 'stalactites and stalagmites' (Both limestone deposits in the form of shafts. One hangs/grows from the roof & other rises upwards from the cave's floor) endeavoring assiduously for thousands of years to assimilate into one-another. This indescribable optics and countless other dramatic lime stone manifestations add to the splendor as you walk softly through these fine caves towards the exit.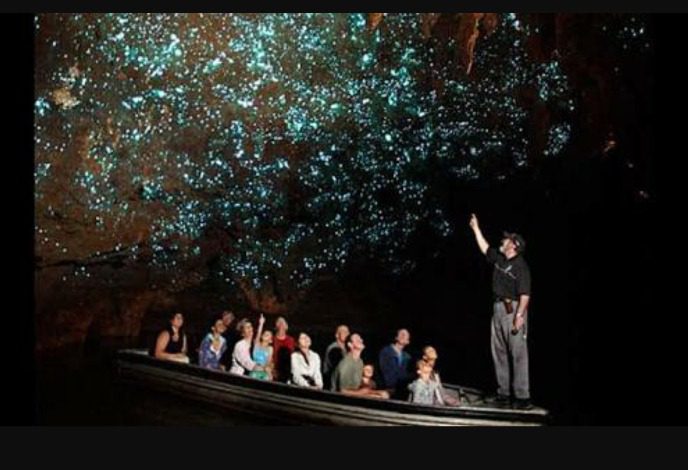 The boat ride at the end of your tour on the narrow lake rising from within the long eerie caves, makes your heart beat with excitement and awe. As this tiny boat is pulled forward holding the rope above, you get a sense of being transported to some fairy land. Tiny sparks of light emitting from thousands of glow worms, also called bioluminescent insects, glued to the caves' limestone walls, throw phosphorescent light from its 30-40 cms long glowing threads, good enough to take you into a trance. You feel as if you are night-flying, up above the clouds in a star filled sky. The entire journey gets blissful & ecstatic and the only thing that comes out from your mouth is the whisper, surely heaven wouldn't look better than this during any night.
Next halt ….. 145 miles south of Auckland you drive through beautifully forested Mamaku Ranges full of kauri trees and then into air filled with distinct Sulphur aroma, signaling the arrival of the thermal City, Rotorua. Defined as the heartland of the warm & welcoming Maori culture its utter raw beauty is expressed by its fascinating spouting geysers, active volcanos, bubbling mud pools, sparkling lakes & large swathes of alluring lush forests. One place that encompasses most of these characters is the "Te Puia".
Before going to "Te Puia" pay NZ$ 40 (child $20) and visit the famous 'Rainbow Springs' & NZ$ 34(Child $18) to enter 'Agrodome'. Here you come face to face with amazing colorful rainbow trout swimming ceaselessly in clear flowing streams, different flowerless but striking native ferns that hold your attention, varieties of fabulous resident birds & diverse breed of Sheep flaunting distinct textured furs.
"Te Puia" spans within 70 hectares of historic 'Te Whakarewarewa Geothermal Valley'. With prior booking priced at 117 NZ Dollars for adult & 58.50 for a child, you go around in small groups accompanied by an erudite & amiable Maori guide. A little above 30 this guide extensively extolls his tribe's riveting past, takes you back into time machine when Maoris, from Polynesia, accidentally landed on the alluring shores of NZ and settled here permanently.
Kiwi house inside is the first stop where you encounter the unexpectedly shy, flightless New Zealand's endangered National bird – the shaggy feathered – 'Kiwi'.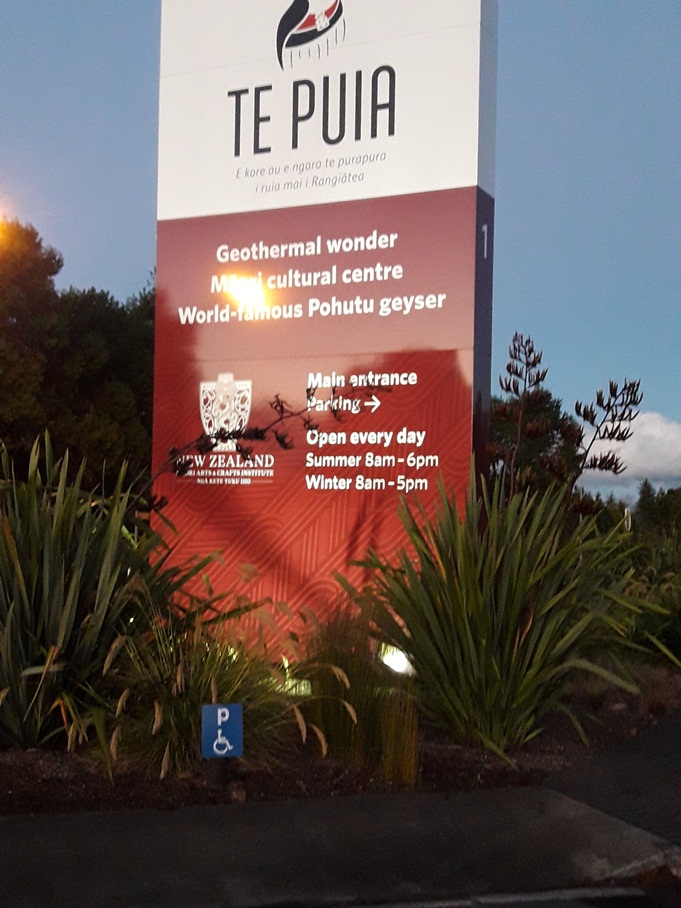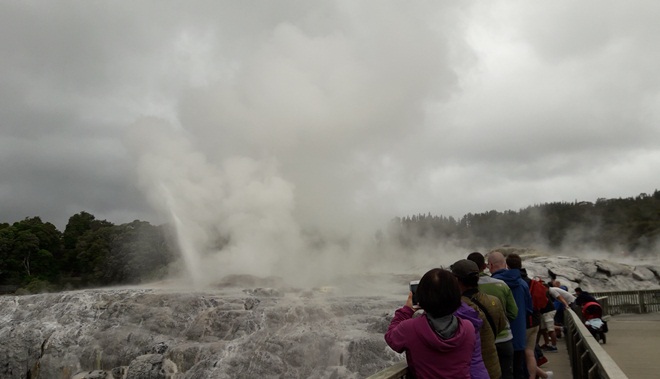 Walk few meters and you get hit by the warm & misty air. Reason: Swathes of amazing mud pools bubbling with boiling water have added extra degrees to the atmosphere around. Then as you come tantalizingly close to a spectacular 'Pohutu' Geyser ('Pohutu' means 'constant splashing' in local Maori language), you stand stunned. 'Pohutu', as the name suggests, is an active geyser that sprouts every 45 minutes and reaches an amazing height of over 100 feet into the air. "Wow" is an exclamation that reverberates as you are engulfed by the mist albeit momentarily. Experience that leaves you spellbound & dazed. Splashed Sulphur rich water then slowly cascades down the rocky surface depositing parts of Sulphur on its way before flowing into the rivulet that later merges into the adjoining lake. Your deep reluctance to leave the place long after it's all over speaks volumes of the impression this nature's marvel build's over you.
Speechless as you are, you are then guided towards 'Powhiri'. Powhiri – A traditional Maori welcome ceremony performed by the aborigines (Original inhabitants of NZ), demonstrates a unique & amusing way locals greet their guests. Dressed in attractive and colorful hand woven tribal dresses with necklaces and pendants of stones & bones, these aborigines barge towards you with their tongues lashing out, eyes wide and red as if to display their power through intimidation. Thankfully their tongues move in soon thereafter, eyes contract and you get a sense of a warm and compassionate welcome. The traditionally dressed beautiful women then smilingly escort you towards the hall where they have planned to entertain you with series of well-coordinated & immaculately choreographed tribal dances. In the end at 'Te Po', elaborate spread of traditional & indigenous Maori feast prepared in a typical Hangi stye awaits you. Ten Round tables with nine chairs around each complete the dinning set up. Smiling Maoris watch you affectionately as you savor their meticulously prepared dishes. The exotic taste of the culinary lingers long after you have left and steered your car towards the next destination – The Capital City of New Zealand – Willington.
In an absorbing 6 hour drive, you traverse through varied contrasting yet captivating landscapes that include man made Kaingaroa forest, stunning shores of the mighty Taupo lake and the lonely Desert road where three imposing peaks, Ruapehu, Ngaurahoe & Tongariro flaunt their incredible manifestation.
Willington, situated at the near south end of the North Island is the Capital City of New Zealand. Nestled between harbor and hills, the city's Urban & Cosmopolitan characteristic is amply evident. For night owls & those young at heart, there are N no of tempting pubs, bars and welcoming night clubs. If you are inquisitive in knowing New Zealand's art, culture & history, try spending time in any of the impressive Galleries & Museums particularly the famous 'Te Papa' (Ticket : Adult $15 – Child $5).
Moving towards the southern island of New Zealand, you need to cross the water body named 'Cook Strait'. Buy a ticket for NZ$ 75 and check-in into a huge Interislander ferry for an captivating three hour sailing. Interislander, equipped with cafes, view decks, entertainment programs carries capacity to ferry over thousand passengers and hundreds of cars with it. You board at Willington, and as this majesty moves, you get riveted to the dramatic scenery all along and then you suddenly hear the announcement – "Pitcon has arrived". You smile to yourself and prepare to leave. Picton situated on the northern side of the southern island is from where you travel towards your next destination – Christchurch.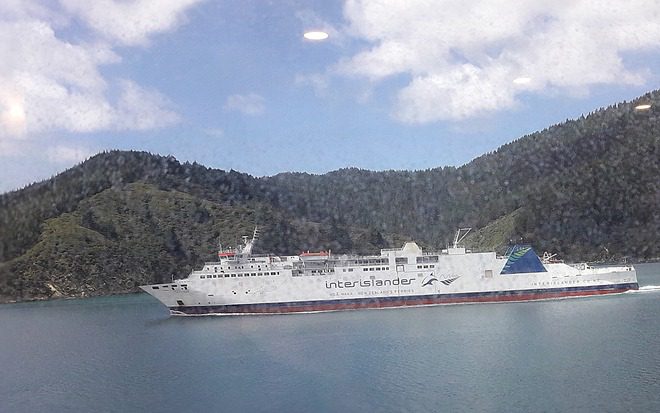 Architecture of the Victorian times at Christchurch leaves no doubt in your mind that this is the place where the English had first settled. Leave your car; the ubiquitous tram is the best mode to travel across Christchurch. Pay NZ$ 25 hop into any one of these 19th Century travel modes & quick scan this remarkable city. Travelling on a guided double decker bus tour is another option you can try. Don't miss the famous Botanical Garden and a cool walk through Hagley Park while in Christchurch even if you have less time on hand.
Queenstown is the next destination. On the outskirts of Christchurch is the wonderful Gondola which you may not like to miss. In NZ$ 28 Gondola takes you atop Mt. Cavendish where you witness panoramic view of City's landscape & the sunning Southern Alps. A complementary toy car ride in the dark time tunnel up-there takes you back in time as the remote controlled car moves amidst prototype Volcanoes, native forests, early Maori settlements and ship voyages that ostensibly helped early settlers reach Christchurch. A coffee at the café and Souvenirs from the gift shop compounds your thrill.
You never realize how seven hours lapse as you drive pass the scenic lakes of Tekapo, Pukaki & Wakatipu & then through the Mackenzie Country & Omarama before you reach the spacious Mercure Resort situated on the bank of the gorgeous Wanaka Lake in Queenstown. Imagine a lavish room overlooking this picturesque lake nestled among spectacular glacier rounded hills & dramatic rugged mountain peaks and I bet, you never would ever like your trip to end.
No one misses the fabled Milford Sound when in Queenstown. Approx. 51/2 hour drive away from Queenstown, as the map suggests, the road passes through amazing picturesque locations. But there is an alternative mode of transport too, which I preferred on that day. A few clicks on Google & the helicopter tour popped up as an alternative, enticing to be lapped at a 50% discount (Normal price was 800 NZ$). I succumbed to the temptation and decided to venture there through Arial route.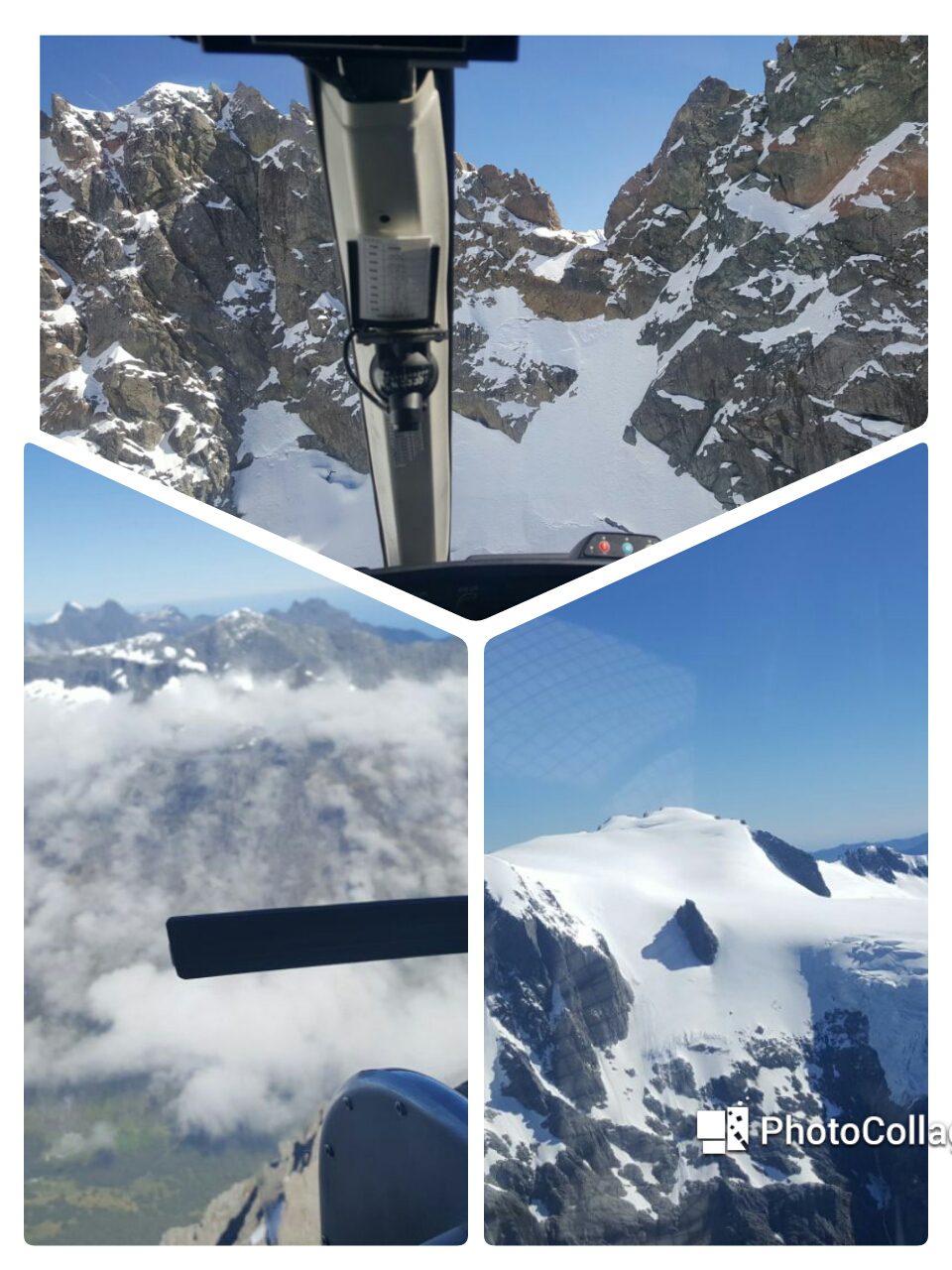 "An ideal weather" announces the pilot as he starts the helicopter's rotor. The flying machine ascends and a one hour long breathtaking tour to Milford Sound begins. The Pilot, undoubtedly seasoned & experienced, grazes this 6-seater nonchalantly, akin a child riding a tricycle. You pass through incredibly stunning glaciers, rugged hills & in-between steep gorges. But the occasional deliberate dives into the valley get your heart into your mouth, literally. You fret, but the unfazed smile on the pilot's face assures you that all is safe. As the helicopter loses height you get a lucid view of the rivers mirror lakes, flowing, foaming , thick rain forests and endless serpentine roads circling the mountains. The pilot then points towards the Milford Sound fiord and the famous Bowen waterfall below. No one can miss to capture the splendor. You keep pressing clicks on your camera button in an endeavor to capture as many pictures as possible. The pilot suddenly lands atop one of mountain for 10-15 minutes halt in between. As you alight, you see outstanding view of the silent sea on one side and imposing hills/mountains/rivers on the other.
Queenstown's Gondola called Skyline Gondola is equally exciting like the one in Christchurch. Up there's a restaurant famous for its food. Book last moment and you may not be lucky to get a seat. 'Lunge' rides sliding on specially prepared slopes are added attraction for both, kids as well as elders. Back from Gondola, down into the famous Ballard Street you come across numerous shopping stores, ATMs, fast fool counters & varied restaurants, including Indian, to satiate your palate.
It will be unwise not to visit vineyards when in New Zealand. At 200 NZ$/person, you can opt for a day's guided bus tour to few famous Vineyards near and around Queenstown. Here you get to taste numerous exotic wines produced by each wine manufacturer. The tour operator treats you with a sumptuous Lunch separately.
Now it's time to reach Christchurch to take the return flight. On the way back one last place to visit in the itinerary, the famous picturesque, 3724 Mts high, Aoraki / Mount Cook.
Leaving Wakatipu Lake behind, you wind through Kawarau Gorge to Cromwell to Lindis Pass into Mackenzie. Then you turn left from Twizel towards the splendid Mt. Cook. As prelude, an astounding turquoise color lake, 'Pukaki', created from melting glaciers, stands in serenity to welcome you. It is impossible to pass by this mesmerizing beauty without stopping to capture its enormity in your camera.
There is a Helicopter service available for those who wish to have bird's eye view of Aoraki/ Mt. Cook and Glaciers including its National park and the pristine alpine environment. 3 ½ hour Helihiking tour too is a wonderful experience wherein you reach atop large glaciers by helicopter and then spend two hours walking on them.
Like all other places in NZ, Aoraki Mt. Cook also becomes an unforgettable experience. The unfolding of the nature's benevolence on this part of the planet keeps surprising you. (Sir Edmund Hillary, a New Zealander, who was the first to conquer Mt. Everest along with Sherpa Tensen, is also the first to reach atop peak Mt Cook, albeit much earlier). You can go trekking to nearby places for which you may need to have a longer stay, probably overnight. After a close view of the Majestic snow clad Mt Cook from its foothill and assimilating as much of its beauty and grandeur as possible it's time that you move towards Christchurch before it got too late.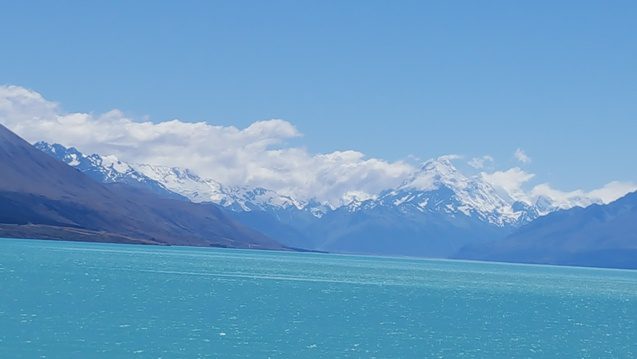 On the way back a refreshing break at the banks of the picturesque lake Tekapo, you find numerous enticing eateries to choose from that can fill you till you reach Christchurch. Three hour drive over golden tussock land and into beautiful Canterbury plains, you are back in the garden city of Christchurch. Next day early morning, reach Airport, drop your Car at the designated place, say Syonara to this exceptionally enchanting, beautiful & joyful Country and board the flight. As your plane takes off; you look out of the window and you say to yourself; with a tinge of envy : lucky those who reside permanently on this idyllic piece of earth.