After 10 days and over 3000 Kms of Self-drive all through North and South Islands, it was a penultimate day of stay in this incredibly captivating, beautiful Country of southern hemisphere called New Zealand. With the return flight scheduled to depart from Christchurch the next day; drive from Queenstown to Christchurch being of more than 5 hours, it was imperative to leave early from Queenstown. On the way back there is one last but important site to visit. The famous and an exceptionally picturesque, 3754 Mts high, Mount Cook in New Zealand or also known as Aoraki.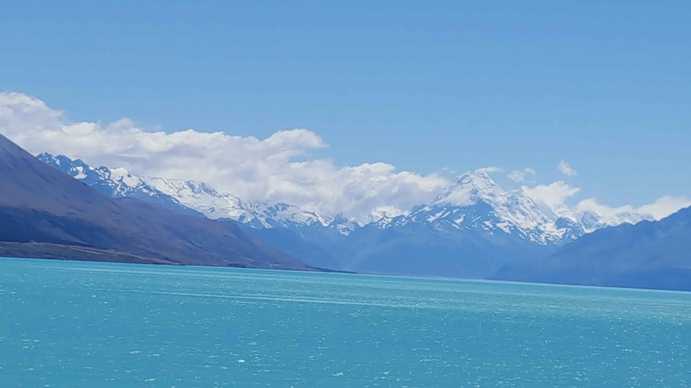 Leaving Wakatipu Lake behind and winding through Kawarau Gorge to Cromwell and then through Lindis Pass into Mackenzie, you turn left from a place called Twizel to move towards the fabled Mount Cook. Along the road, an astounding lake called 'Pukaki', formed from the constant melting of glaciers, stands in serenity to welcome you. You are spellbound.  These totally enamored of its enormity, your foot inadvertently hits the brake. It is just not possible to pass by this massive mesmerizing turquoise beauty without halting to capture its magnificence in your DSLR.
Overwhelmed, you click, click, click & click till you start looking foolish to your own self. You then begin to drive but the temptation to turn and admire the Lake's beauty for yet another time never tends to cease.
Caveat: Bad weather on a particular day can disappoint those who desire to have a bird's eye view of Aoraki/ Mount Cook. Its Glaciers including the National park and pristine alpine environment could be a real treat to your eyes when viewed from a Helicopter window. The road travel too, through impressively constructed road passing along myriad picturesque spots towards Mount Cook, is as much mesmerizing. Try both if you have time as i stated  in Mount Cook.
Like all other places in NZ, Aoraki Mt. Cook visit too transpired to be yet another unforgettable experience. The unfolding of the nature's benevolence on this part of the land seems never ending. (Incidentally, Sir Edmund Hillary, a New Zealander, who was the first to conquer Mt. Everest back home along with Sherpa Tensen – May 1953, is also credited to reach atop peak Mount Cook albeit much earlier, January 1948.) After a close view of the Majestic snow clad Mount Cook from its foothill, the gushing sound of streams formed from the constantly melting glaciers and assimilating as much of its aroma, beauty and grandeur as possible, it's time to get back to your car and move towards Christchurch.
One can also visit the Sir Edmund Hillary Alpine Centre, adjoining the iconic Hermitage Hotel here housing a fascinating 'Museum and Hillary Gallery'. This place gets you the informative insight into the remarkable History of Aoraki. You can also enjoy a stimulating 15 minute "Mount Cook Magic 3D Movie" and get incredible Cinematic experience of the Majestic Southern Alps.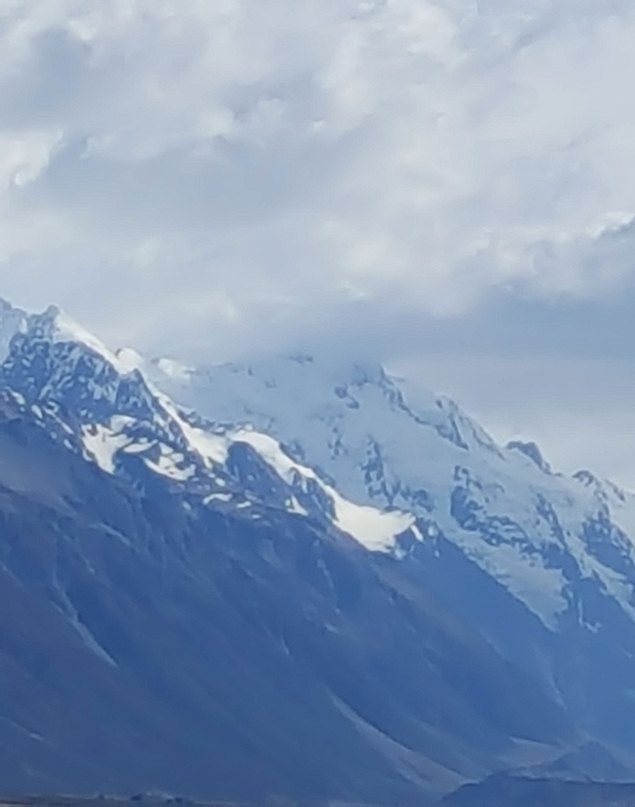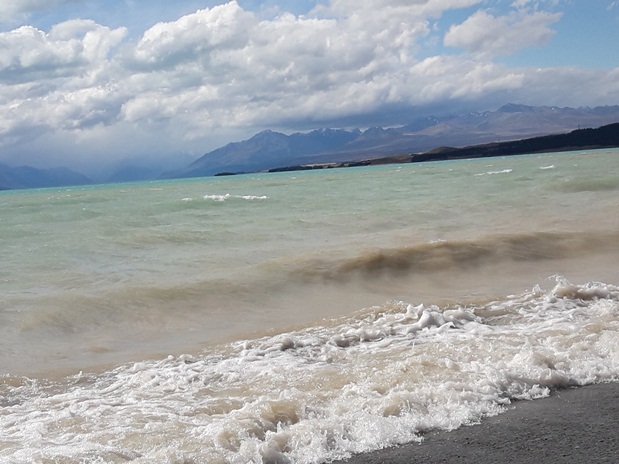 On the way back a refreshing break at the banks of the picturesque lake Tekapo adorned by numerous enticing eateries is a recommended option. Fill yourself up and proceed for a 3 hour drive from there on to over golden tussock land to beautiful Canterbury plains and in to the garden city of Christchurch. It's time now to check-in for the last time at hotel in Christchurch. Next day early morning, pick up your luggage, drop the Car at the designated place outside airport and say Syonara to this exceptionally enchanting, beautiful & joyful Country.
As innocuous envy of lucky those who reside permanently on this idyllic piece of earth lingers in your mind you hear the announcement; Fasten your seat belts.
Destination… back home… India.
For more blogs click on New Zealand, Rotorua, Waitomo Caves or visit www.bhupendergupta.com