Drive 145 miles south of Auckland within the northern Island of NZ (NZ is divided in to two Islands, the North & the South) and you enter into air filled with distinct Sulphur aroma. An unmistakable signal of the arrival of the thermal City called 'Rotorua'. Defined as the heartland of the warm & welcoming Maori culture, its utter raw beauty is expressed by its fascinating spouting geysers, active volcanoes, bubbling mud pools, sparkling lakes & large swathes of alluring lush forests. The one place that encompasses nearly all of these amazing characteristics is – "Te Puia".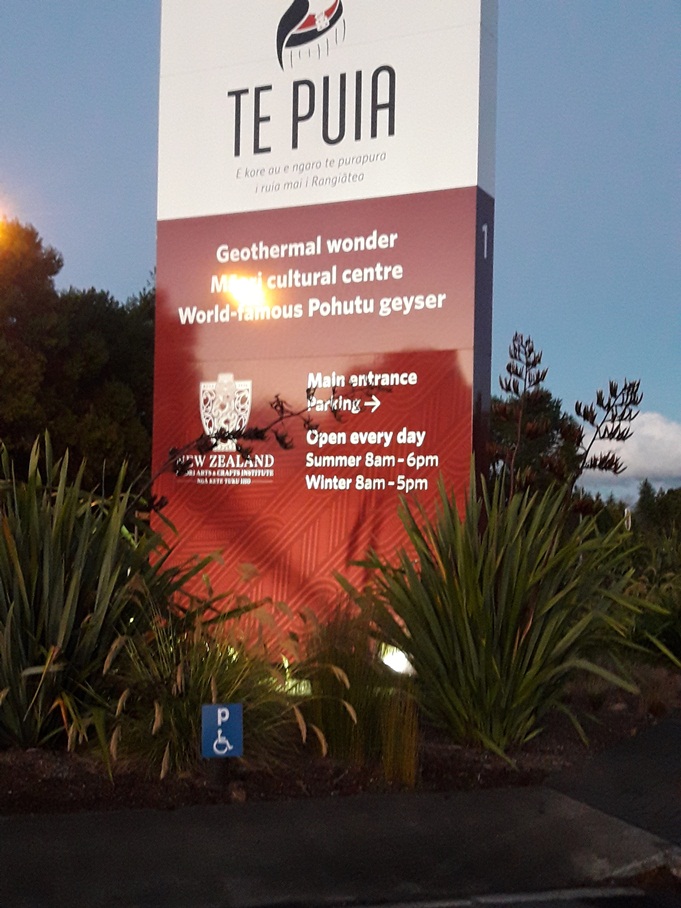 "Te Puia" spans within 70 hectares of historic 'Te Whakarewarewa Geothermal Valley'. With prior booking priced at 117 NZ Dollars per adult & 58.50 for a child, you move around in small groups accompanied by an erudite Maori guide. Guy, an amiable and amusingly humorous man, a little over 30, was our group Guide for that evening. Guy extolled his tribe's riveting past with great pride, took us back into time machine when Maoris, from Polynesia, accidentally landed on the alluring shores of NZ. They presumably got so attracted to the beauty of this place, full of flora, fauna and fish that they decided to settle here permanently. Sadly the horrifying bloody strife that followed amongst them, primarily emanated over the land domains, occasionally saw an entire warring group wiped out in a single night.
Kiwi house, a dark place with minimal light, is the first stop where Guy takes you. An unexpectedly shy, flightless New Zealand's endangered National bird – the shaggy feathered – 'Kiwi' becomes the cynosure of all eyes. No flash please, we are forewarned. All obey and walk towards the exit slowly & silently.
As you proceed a few meters, you are hit by the warm & misty air. Reason: Swathes of amazing mud pools bubbling with boiling water had added significant degrees to the atmosphere.  Guy informs that the locals use this hot steam ingeniously as a natural steam vent cooker to cook and preserve their food.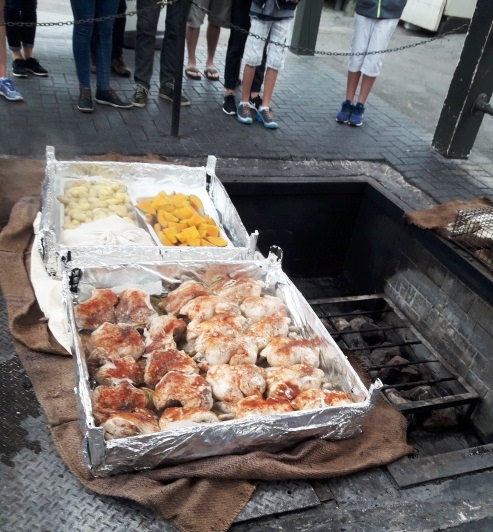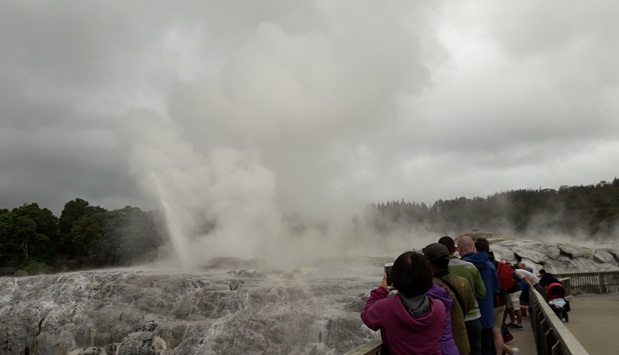 Coming tantalizingly close to a spectacularly active 'Pohutu' Geyser ('Pohutu' means 'constant splashing' in local Maori language) you stand spellbound. Motionless and in complete awe as your eyes remain fixated to this incredible wonder. 'Pohutu' sprouts every 45 minutes (caused due to release of huge pressure created as underground water comes in contact with the underlying Sulphur to get over-heated) and reaches an amazing height of over 100 feet into the air. "Wow" is an exclamation that instantly reverberates as dazed spectators stand engulfed in the flowing mist, albeit momentarily.
Splashed Sulphur rich frothy water then slowly cascades down the rocky surface depositing parts of Sulphur on its way before flowing into the rivulet that later merges into the adjoining lake. Your amusing reluctance to leave the place long after it's all over speaks volumes of the impression this nature's marvel has inadvertently built over you.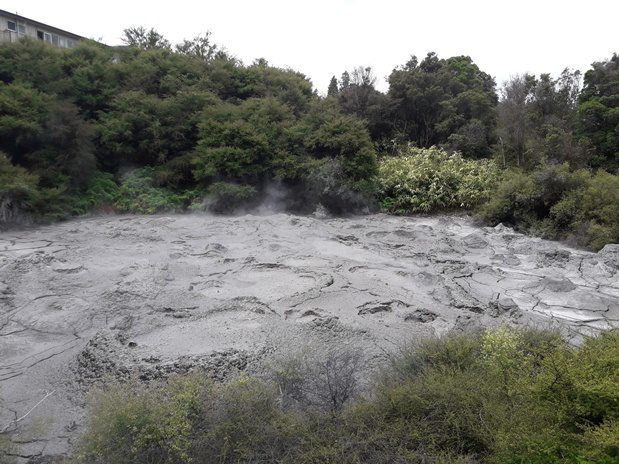 Speechless as you are, Guy, not alien to such reactions, smiles and guides you towards 'Powhiri'. Powhiri – A traditional Maori welcome ceremony is performed by the aborigines (Original inhabitants of NZ), that demonstrates a unique & amusing way locals greet their guests. Dressed in attractive and colorful hand woven tribal dresses with necklaces and pendants of stones & bones, these aborigines (Males) barge towards you with their tongues lashing out, eyes wide and red as if to display their power through intimidation.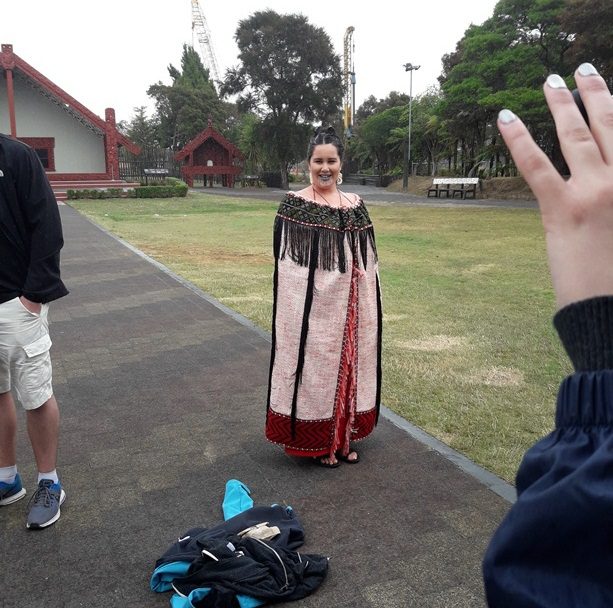 Luckily soon after the lashing tongues move in, the eyes contract, smiles flash broad and wide and you feel being showered with a warm and compassionate Maori welcome. The traditionally dressed beautiful women then, with their disarming smile, escort you towards the hall and the bonhomie is complete. Once inside, you are entertained with the series of well-coordinated & immaculately choreographed tribal dances.
After this enthralling experience the finale is at 'Te Po'. Here an elaborate spread of traditional & indigenous Maori feast prepared in a typical Hangi style awaits you. Ten Round tables with nine chairs around each complete the dinning set up. Hungry as you are, smiling Maoris watch you affectionately as you savor or even gluttonize their meticulously prepared dishes. As you bid good bye to your fabulous hosts, the exotic taste of mouthwatering culinary continues to linger even as you steer your car towards the next destination – The Capital City of New Zealand – 'Willington'.