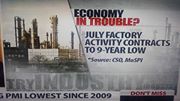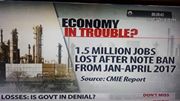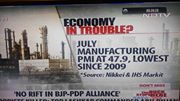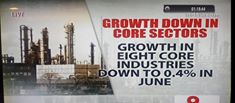 While we get mired in debates of cow vigilantism, ghar wapsi, ultra nationalism etc. etc… There is extremely worry some deterioration taking place in the Indian Economy.
1) July Mfg PMI plummets to 8 year low to 47.9
2) July factory output hits a 9 year low.
3) 15 lakh Jobs lost post demonetization. -CMIE
4) 6 Lakh jobs lost in Organised sector -CMIE
5) Credit offtake nosedives..
6) India Inc not showing any signs of further investing/expansion.
7) Industry reportedly working at just 70% capacity.
8) Minimum chance of Job creation in near future -India Inc.